The port of Dunkirk has made significant progress in the construction of the Dunkirk Logistics International (DLI) south structure and service road in France.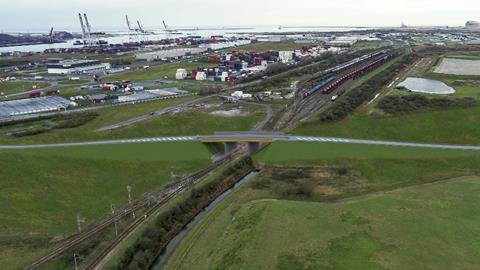 The work began in December 2020 and will cost approximately EUR2.8 million (USD3.4 million) to complete.
Amongst other features, the project will see a railway crossing constructed, which will comprise two lanes for traffic – one of which will eventually be used exclusively by driverless vehicles between the container terminals at the port and the DLI South platform.
The port of Dunkirk will also oversee the construction of an 820 m-long and 8 m-high road joining up the Continents roundabout and the already-completed DLI South service road.
The work is expected to be complete by July 2021.