A heavy lift quay is to be developed on the south bank of the River Tees in the UK to support the production of offshore wind turbines for some of the biggest wind farms in the world.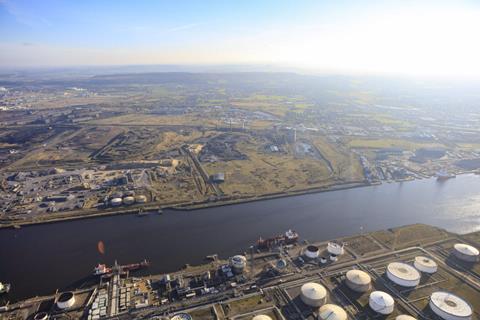 Tees Valley Mayor Ben Houchen unveiled plans to develop a GBP90 million (USD118.3 million) quay to help make Teesside the UK's premier offshore wind location.
A 1 km stretch along the river will be redeveloped in two phases: the first phase will see 450 m of the facility built and phase two will see an additional 600 m of quay being developed.
The quay will provide access from the River Tees to 4.5 million sq ft (418,064 sq m) of manufacturing, storage and office space – with the intention that this will be used for the production of offshore wind turbines destined for the North Sea.
Houchen said: "This huge area of unused land is in such a unique location and has so much potential to help us transform the whole of the Teesworks site into a global logistics and manufacturing centre."
Houchen also noted that the plans come just weeks after the UK Government pledged GBP160 million (USD206 million) to upgrade ports and factories across the country that manufacture the next generation of wind turbines.
The work is due to begin in August 2021, with completion anticipated by the end of 2022 – in time for exporting wind turbines to the Dogger Bank wind farm.