The recently rebranded Rock-It Global, comprising event logistics expertise from Rock-It Cargo, Sound Moves, Waiver, Cargo Live, and Rogers Customs Broker, has opened a 1,394 sq m facility at Heathrow airport in the UK.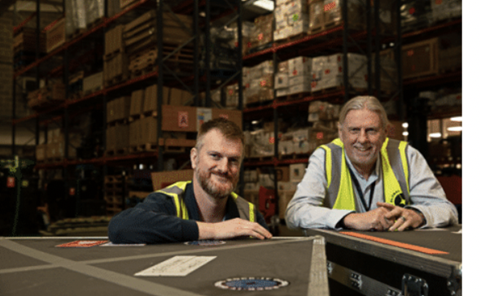 Rock-It, part of Global Critical Logistics (GCL), now offers 377 cu m of caged secure storage space, as well as rack space for 300 pallet positions for long-term storage and tour merchandise. It has invested in an X-ray machine for onsite screening and installed an explosive trace detector (ETD) machine, avoiding the need to rely on a third-party off-site provider.
Rock-It Global, along with the other logistics specialists of GCL, provides logistics and freight forwarding services for the live entertainment and music touring, fine arts, sports and broadcasting, corporate events, film and television, power projects, and humanitarian relief sectors.