The total throughput of Port of Antwerp-Bruges was 147.2 million tonnes in the first six months of this year, an increase of 1.4 percent compared to the same period last year.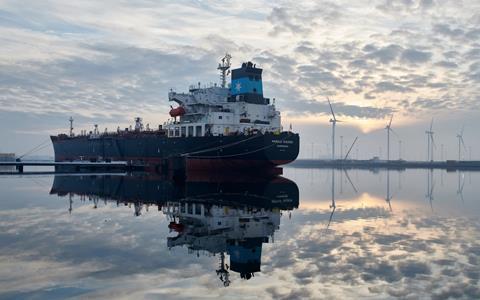 Container throughput was down 9.8 percent in tonnes and 6.2 percent in teu when compared to a strong first half in 2021. With disrupted container liner shipping, vessel delays and high volumes of import cargo, the container trade continues to face operational challenges, said the port. Moreover, the throughput of containers related to Russia decreased by 39 percent due to the conflict in Ukraine.
Conventional general cargo grew by 22 percent in the first half of the year compared to the same period in 2021 and recorded the highest throughput volume since 2011. The main reason for this is the increase in imports of steel; imports of the metal from Russia that have been banned by sanctions are being replaced by imports from other countries. Other product groups, such as wood, plywood and fruit, are also showing growth.
Ro-ro throughput was also on the up, with an increase of 8.9 percent. Ro-ro traffic to the UK and Ireland registered significant growth, with 3.8 million tonnes and 0.6 million tonnes respectively, up 6.8 percent and 47 percent compared with the first six months of 2021.
Jacques Vandermeiren, ceo of the port of Antwerp-Bruges, said: "Given the current geopolitical and macroeconomic context, this slight growth is definitely a relief. These figures confirm that we are stronger together as a unified port. The context continues to pose significant challenges, especially in the container segment. Thanks to the merger, we can now offer two complementary platforms as a unified port, significantly strengthening our position in the international logistics chain and as one of the main gateways to Europe."