UECC has taken delivery of its second multi-fuel LNG battery-hybrid pure car and truck carrier (PCTC) from China's Jiangnan Shipyard.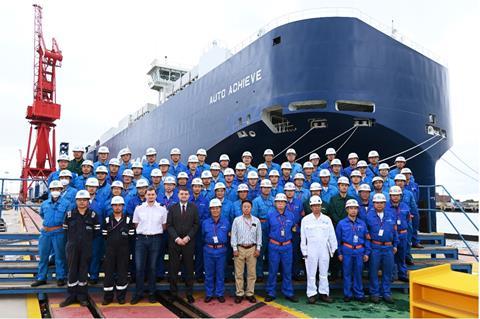 The latest newbuild, to be named Auto Achieve, will join sister vessel Auto Advance in UECC's fleet.
"UECC has taken a progressive approach to curbing its environmental footprint with these newbuilds that are the first PCTCs to adopt this innovative technological solution, which is based on stringent design criteria for energy efficiency," said Glenn Edvardsen, ceo of UECC.
The company will have a total of five eco-friendly vessels when the third and final newbuild in the series is delivered later this year. The line owns a fleet of nine PCTCs.
"Our investment in these newbuilds was based on our ethical belief in the need for decarbonisation of shipping to make a difference for the environment, given the industry's high level of emissions relative to other sectors," Edvardsen added. "UECC's decision has since been vindicated as increasing regulatory and market pressure for green operations have demonstrated the value of this future-oriented investment."