Xellz has acquired an additional 100,000 sq m of land in Rosslare, Republic of Ireland, as it progresses its plans to create a free economic zone (FEZ) at the port.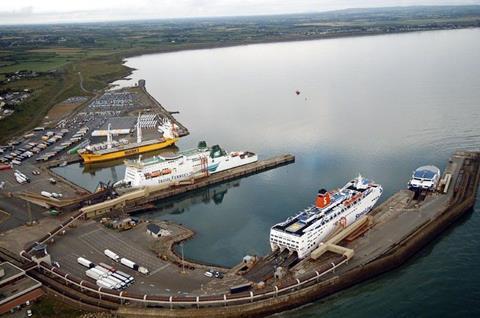 The Dutch project logistics management consultancy previously acquired 200,000 sq m of land through its subsidiary Xellz Ireland to develop the Rosslare Europort Business Park (EBP), as HLPFI reported here.
The company intends to develop a free zone at Rosslare Europort and the EBP to secure the port's position as a competitive offshore wind energy hub.
The EBP will be established through the company's offshore services subsidiary 24shore Supply Base Services (SBS), as well as Xellz Ireland. It will offer storage and assembly areas that will be capable of handling wind turbines, transition pieces and mobilisation equipment.
Xellz said that the space would also house a facility where young professionals can undertake training in the offshore wind energy industry.
With regard to the development of a free zone, Phonsey Croke, chief strategy officer at 24shore Ireland, said: "This gives companies who locate in the Rosslare Europort Business Park Free Zone (EBP-FZ) the ability to operate and install offshore wind farms in a cost-effective and competitive manner.
"There are many offshore wind farms to be installed and operated in Ireland, UK, and across the continent and having a free zone will help ease the flow of goods and keep projects moving."
Meanwhile, the port authority Iarnród Éireann has earmarked EUR30 million (USD33.9 million) for a major transformation of Rosslare Europort as part of its five-year port master plan.
Major changes at the port, subject to planning permission, include new facilities and infrastructure to develop Rosslare into Ireland's gateway to the UK and Europe, as well as the design and development of a sustainable, smart port.