Spliethoff Group has selected ABB's marine advisory software OCTOPUS for its semi-submersible, heavy lift vessel Yacht Express.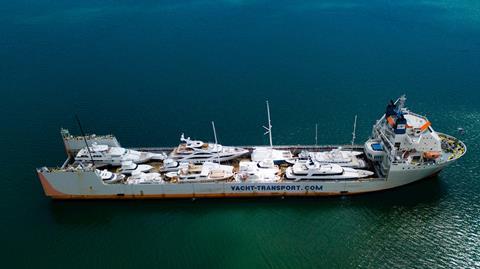 Operated by Spliethoff's subsidiary Sevenstar Yacht Transport, the vessel will be kitted out with OCTOPUS' motion monitoring system. It provides alerts of critical motions and motion forecasting to help with route selection, helping onboard decision making to optimise the safe planning of a voyage.
This contract brings the number of Spliethoff Group ships to feature OCTOPUS up to 25. Antto Shemeikka, head of digital services at ABB Marine & Ports, said: "Spliethoff has repeatedly expressed its confidence in the role played by OCTOPUS software in safe project cargo logistics.
"As its 25th vessel to feature the system, Yacht Express represents a further milestone in our relationship, demonstrating the appreciation of a longstanding customer for its merits in this very specialised niche of the heavy lift market. This cooperation also highlights the strength of ABB's integrated approach in action."
www.sevenstar-yacht-transport.com