Effective August 1, 2020 BOCS Bremen Overseas Chartering and Shipping will be represented by BOCS Antwerpen at the Belgian gateway.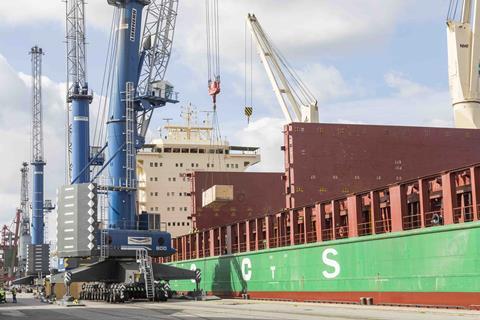 The carrier operates five geared vessels with lifting capacities of up to 160 tonnes. The liner service between Europe and West Africa calls at the port of Antwerp every two weeks.
Björn Hollnagel, managing director of BOCS, said: "BOCS is very pleased to announce the foundation of BOCS Antwerpen. Customer satisfaction is our superior goal at all times. The clientele will benefit from more flexibility, a powerful corporate identity and optimised services."
Antwerp, in addition to the port of Rouen (France), is considered to be the main European destination for the carrier. BOCS Antwerpen, as liner agency for BOC Bremen, will be responsible for the smooth handling of all BOCS operations at the port.
The first call under the stewardship of BOCS Antwerpen will be the African Wind voyage 20465.