The British International Freight Association (BIFA) has launched a programme in partnership Manpower, part of ManpowerGroup, to help identify attract and train suitable candidates from outside of the freight forwarding and logistics sector.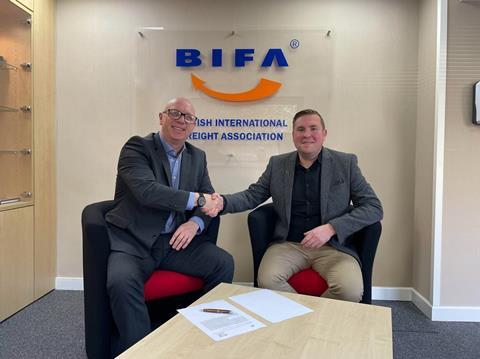 The Freight Development Pathway will give participants a three-week employability programme, plus an introductory freight and Customs training course, delivered by BIFA's team of qualified trainers.
Carl Hobbis, one of BIFA's executive directors, who also heads the trade association's training activities, said that the programme is part of a wider initiative to address the well-documented recruitment issues that the sector faces.
"Partnering with Manpower, we intend that the Freight Development Pathway will create a pool of talent that has little knowledge or experience of the freight sector and help make the delegates work and industry-ready for BIFA members."
The programme will be administered by Manpower and will include group sessions, weekly one-to-one meetings, as well as employability training to get each participant ready for interview and eventual employment.
BIFA's team of trainers will deliver the additional part of the programme that focuses on some of the key aspects of a career in freight forwarding, such as the buyer/seller relationship; documentation; Incoterms 2020; modes of transport; moving goods around the EU; charges, costings, and bookings; consolidation principles; the UK Trade Tariff; classification of goods; procedure codes; duty and VAT calculations; paying HMRC; and Customs valuation.
Jason Greaves, director of Manpower, added: "We are excited to be partnering with BIFA to introduce the Freight Development Pathway, to encourage candidates to consider the freight sector and support them in achieving their career goals. Manpower has a track record of successfully supporting candidates into work through innovative workforce solutions like our MyPath programme, which has trained and upskilled thousands of candidates since its launch in 2021. We look forward to applying this expertise to the Freight Development Pathway."
BIFA has already launched a campaign to encourage its members to work with schools to promote careers in logistics, forwarding and the supply chain, and to encourage students to consider them. The Freight Development Pathway will help promote careers within the freight and logistics sector to individuals who would not consider this career option otherwise, whatever stage of their career they are at.
BIFA and Manpower will be hosting a series of 45-minute virtual sessions to introduce the trade association's members to the Freight Development Pathway and explain how their respective businesses can benefit from this partnership. These will take place on November 24 and December 1, 8 and 14. Further details to be found on the BIFA website at https://www.bifa.org/events.