When HLPFI was launched a decade ago, there were just a handful of project freight forwarder networks. Now there are more than 15 dedicated to this niche sector of the logistics industry – and, it seems, more can be expected.
Emailing, tweeting, skyping or snapchatting – we are now more connected than ever. but it's not enough. Time and again we hear the statement: shipping and logistics is a 'people' business. We like to talk – face to face. At a conference or presentation, we are sent off on our coffee breaks with the instruction – 'go network'.
Is that what's behind the emergence of the remarkable number of project forwarding networks over the past decade? "The rapid development of new technology and the online world has changed the way many of us work – for better and for worse," said Rachel Humphrey, ceo of Project Cargo Network (PCN). "Social media and online communication, smartphones, etc, means it is easier to stay in touch – but I wonder if that has taken away the human element. Despite the technological advancements of the last ten years our industry remains heavily reliant on trust, which is gained much faster when you meet in person, especially when so many of us work together over long distances, across cultures and languages."
Communication
She added: "It is not surprising that e-mails and instant messaging often lead to misunderstandings and it is easy to forget just how important body language and facial expressions are in communicating. The platform that networks provide is the solution to this, and why belonging to an organisation and attending its annual gatherings is vital to project forwarders." Networks create a culture of healthy competition within the industry 'and should bring out the best in all of us', said Humphrey.
"No one wants to work with someone on a project worth millions of dollars without knowing their partner at the opposite end of the world."

Luzius Haffter, GPLN
Gary Dale Cearley, executive director of XLProjects (XLP), said: "I'd be careful not to confuse a tool with the task. I am a big-time adopter of much of this tech. I use WhatsApp and Linkedin all the time. but the truth is this: face-to-face is irreplaceable.
"The tools can foster the relationships but they aren't the relationship itself. I think its effect is overall neutral. There is less reason to discuss petty topics when you meet now. You can use the apps for updates but how well do you know a person who you only communicate with on skype?"
The other factor, as emphasised by Luzius Haffter, executive director of Global Project Logistics Network (GPLN), has been the drive by small and medium-sized enterprises (SMEs) to compete with the multinationals.
The growth in networks has been positive for the industry, he said. "The market would be very fragmented and SMEs would have a much tougher time [without networks]. No one wants to work with someone on a project worth millions of dollars without knowing their partner at the opposite end of the world."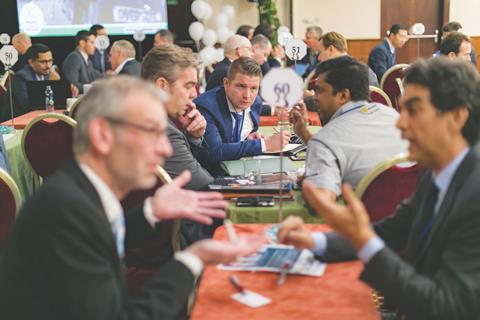 Growing competition
The growth in competition amongst networks over the last decade is healthy, he said, "but we only see a couple of other networks as healthy networks. The rest seem to run on the basis of 'as big as possible'. It has already been shown that very large project networks are not popular among the serious project players in the market, he claimed. "It doesn't pay to mix professionals with non-professionals. Every specialised network should realise that."
Viktor Fuchs, chief operating officer at Project Partners said: "For sure, networks have made the day-to-day business much easier for small and midsized forwarders from all over the world. It's the key element for securing business in areas where one wouldn't have had an agent before; in addition, a network offers a great opportunity to meet agents from all over the world in only one place during the AGMs.
"I guess the rising number of networks is good on the one hand, as it brings a bigger variety of services into our industry. A negative side-effect, though, is that it's difficult for a forwarder to pick 'the right one' for itself."
Bruce Cutillo, general manager, projects & dangerous goods networks at WCA, had another take on the increasing numbers of networks. "More forwarders/people who have seen other successful networks have decided to start one up themselves, as it is easier than doing real forwarding," he said.
"I mean, if they can compete for and organise complicated projects with high risks, handling a network should be easy, right? Fun as well, if done properly."
The growth of networks has been positive in giving independent forwarders more exposure and opportunity for international cooperation, Cutillo said. "I have seen the very positive effects on some of our members who really use the network well. A negative – for forwarders – would be the resulting increasing competition in the projects industry, which is contributing to eroding profit margins in projects. It is positive for project owners, who will have a more visible number of forwarders to choose from and lowered costs due to the increased competition."
And what about a world without any networks at all? "A lot of SME forwarders would, without doubt, have less business and fewer opportunities for growth," said Cutillo. "The pie would be split fewer ways." Networks, he added, are like 'fertiliser for businesses'.
Training has become a big focus for some networks, which are keen to play a role in encouraging youngsters into the industry and to see that their work is based on a healthy mix of practical and theory.
And there are myriad ways in which the networks have been attempting to differentiate themselves, from Atlas breakbulk Alliance's exclusive bill of lading and global tariff agreement with ECU line, to PCN's staff exchange programme, and including a wide range of technical support, financial guarantees, insurance deals and marketing services offered by other networks.
Cearley stressed the importance of trust and respect as a key way to differentiate XLP in the market. "We give it to our membership and they in turn return it to us. We are at a very good place right now. We have so many good people we can build our network from inside out rather than outside in, like so many others. Our people know their markets. Our people are skilled in projects. but most of all our members get to know one another. We are a team."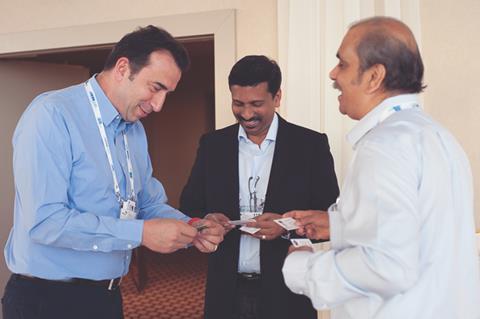 But on one point, there is a consensus – just joining a network isn't going to bring the work flooding in.
"Collecting all the 'buddies' to meet once a year is not what we consider a professional project forwarder network," said Alexander Hellmers at Project Logistics Alliance (PLA). If there were to be no professionally run networks, the industry would revert to creating its own networks, said Hellmers. "Every company that is operating in the project cargo industry will have to some extent some sort of network – otherwise, they could not really conduct any business.
In reality, he said, the industry does not really care how many networks there are but is more interested in how any one network is relevant to their company's operations. "We think it's fair to say that not every company fits every network, and vice versa."
Wolfgang Karau of the Worldwide Project Consortium (WWPC) and Cargo Equipment Experts (CEE) networks, said that in light of increased levels of competition that have developed in the network sector, "only the ones with a high level of free services to their members and a dedicated management team will stay alive."
Karau suggested that some networks are led by "opportunists who seek to gain an income from the membership fee, but know little about the market they are in or do not care much about serving their members. A successful network is more than a workable website and once a year a conference for the members."
A good reputation is earned, not given. Karau pointed out that both WWPC and CEE are TRACE certified, the former also being a member of the Baltic Exchange for many years. "A reputation of first class people is hard to build and takes many years of dedicated hard work. in addition, the quality of a network's member companies and a low churn of members is a key to our success."
And what comes next? Humphrey said: "I think we will continue to see new networks surface and it will be interesting to see what fresh ideas they can bring. some will succeed, some will fail, but I believe that one thing remains constant – members need to see the trust that makes membership worthwhile, whether it is through value-added services or an increase in business for them to remain in an organisation.