Common themes were apparent when industry chiefs were asked to identify the most disruptive events to affect the heavy lift and multipurpose shipping sector since 2007.
Svend Andersen, ceo at BBC Chartering, neatly summarised them: "Without a doubt, my number one pick would be September 15, 2008 when Lehman Brothers filed for bankruptcy and triggered a massive disruption in the world economy. My second pick would be a chain of events, which were caused by the oil price slump starting mid-2014. Prices dropped as much as 75percent over the following eighteen months, throwing oil producers into turmoil and troubling global markets, again."
Countless column inches have been dedicated to both crises. However, the multi-faceted multipurpose and heavy lift sector has been battered from pillar to post by a multitude of other problems. Hindsight, as they say, is 20:20 and many of the challenges the sector faces today have grown from seeds planted pre-2008.
Most commentators see 2008 as the start of the global financial crisis. However, due to the long lead times experienced in the heavy lift and multipurpose shipping sector, it took years for the full effects to become apparent. In fact, 2009 was a record year for the multipurpose sector.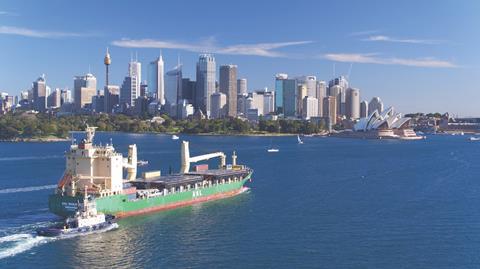 Overcapacity
Speaking with HLPFI in December 2017, Herbert Loesing, managing director of CoLI group, reflected on the state of the sector following the crash.
 "In 2010, which I think was the first year of the crisis, it was still okay, compared to what we have seen in the last two years. 2010/2011/2012 were normal years but we thought at that time it was a crisis, because we were all spoilt from 2004-2009." In the second half of 2015 the market dropped. "2016 was tough, 2017 was tough. only now at the end of 2017 there is some light at the end of the tunnel."

Overcapacity, which has plagued the multipurpose and heavy lift shipping sector since 2012, continues to do so today. Loesing said that, in certain quarters, "between 2003 and 2009, there were some people who thought that the market would never change again." Private equity, particularly from the European banking system, flowed readily into multipurpose shipping.

"The main cause for the overtonnage situation was the enthusiasm put into the further development of global markets and the ship capacities needed for trading before 2008," said Andersen.

"Most stakeholders had unfaltering belief in the boom continuing. today, we know that we were biased; tending to undervalue risk and overvalue opportunity, simply speaking."

Andre Grikitis, president and ceo of Intermarine, suggested that the overtonnage situation was caused by the exuberance of the super-cycle in China, fuelled by the KG system in Europe. "Ships that were provided to the industry were, in many respects, not suitable for the trade as it existed. The ships were built for people who themselves were not direct operators in the project/heavy lift/multipurpose sector."

Both Andersen and Loesing drew attention to the increasing size of vessels entering the sector. These vessels, predominately built by the Chinese, were launched into service with a goal of reducing unit transportation costs.

Loesing added: "I don't know the exact figures but in the strong years, there was close to EUR1 billion (USD1.2 billion) invested every year by north European banks. That's too much. Ships should be built for a trade where the owner has an idea why he needs that type of ship, that size, that specification, that convention and so on. The owner thinks about an investment period of 10-15-20 years or longer, when to renew the fleet, and what are the trends for the future."
This long-term strategic focus was ultimately ignored. "People were just sending money into the system, beginning to earn good returns but in the end they got nothing," said Loesing.
Overzealous investment
This overzealous investment in newbuild capacity has effectively hamstrung the multipurpose and heavy lift shipping sector, as its traditional cargo base diminished. Kyriacos Panayides, managing director of AAL, said the issue was compounded by the more aggressive approach adopted by the banks that traditionally backed the sector.

Subsequently, we have seen established lines fall into receivership and bankruptcy. Waves of consolidation have washed over the sector, as companies pool assets in a bid to survive. However, Andersen said the sector is far from consolidated: "We are still far away from having a concentrated industry. Nevertheless, I think that a higher degree of market concentration would help to improve service levels and create more powerful operators."

When tonnage supply outstrips demand, ships do not simply disappear. There will always be a home for a ship with cranes – even older tonnage can be mobilised to areas of the world where emission control standards are limited, or where there is limited financial vetting of carriers and their tonnage.

Grikitis added: "One thing you can notice in the industry today is its constantly deteriorating condition. My favourite term for the result of the KG system is that many operators are proxies for the banks, which basically means they are 'zombies'."
"2016 was tough, 2017 was tough. Only now at the end of 2017 there is some light at the end of the tunnel."

Herbert Loesing, COLI Group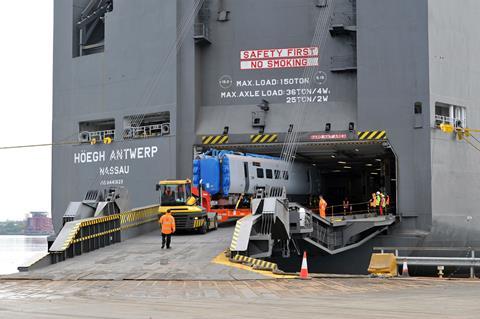 A huge swathe of heavy lift and multipurpose tonnage is effectively owned by the banking system. Arrested tonnage is rarely scrapped and has often been returned to the market.

Grikitis highlighted that the MPV market has "not been able to self-correct. until the banking system takes significant action it's not going to correct."

Competition from other shipping modes – particularly ro-ros, bulkers and containerships – has been a recurring theme post 2008. Distress in their respective sectors has seen carriers target heavy lift and project cargoes in a bid to prop up diminishing returns.

Andrew J. Abbott, president and ceo of Atlantic Container Line, said: "Unchecked capacity growth in the container industry has pushed those carriers to seek out additional cargo from the bulk and breakbulk sectors, drastically reducing rates on oversized cargo despite having no knowledge nor expertise in handling it."

Trond Sjursen, chief commercial officer at Höegh Autoliners, added: "Looking at where investments go on the supply side, there are not many signs of recovery in the conventional multipurpose vessel segment, while heavy lift and ever more capable pure car and truck carriers (PCTC) seem to be winning the upper and lower end of the heavy lift segment."
Severe pressure
This combination of variables has put severe pressure on multipurpose freight rates, a fact compounded by shippers becoming ever more price driven. "This is one of our biggest disappointments. Despite offering a first-class service, you still get very low prices. We offer a limousine service and get paid for a bicycle ride," said AAL's Panayides.

The result, according to Grikitis, is a multipurpose sector in which the fleet supply/demand dynamic remains unbalanced. He said that collateral issues relate to service levels due to the reduction of personnel in the sector. "When you have to cut expenses, you have to expect more work from fewer people to get lesser results, which is fatiguing on every front. Ultimately, for the people that remain, this results in a lack of enthusiasm in many cases. Also, it's difficult to attract trained people and retain them in this environment."

Furthermore, the upper end of the heavy lift shipping sector finds itself overtonnaged. A lack of cargo has been compounded by rising competition from semi-submersible lines and module carriers, which too are scratching around for cargoes. for the last few years heavy lift vessels, capable of lifting in excess of 1,000-tonnes-plus, have moved down the market looking for available loads, or forged a path in the equally distressed offshore sector.
Ultimately, the multipurpose sector finds itself caught between a rock and a hard place. The combination of a diminished cargo base, over-exuberant newbuilding and rising competition has not just bloodied the multipurpose sector's nose – it has left long-lasting damage. Current investment into the sector is marginal at best.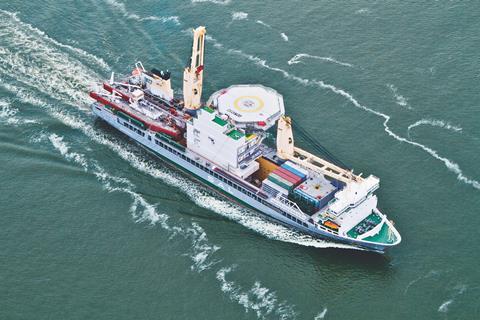 Turning point
Whilst the picture painted of the past decade seems overwhelmingly negative, there are reasons to be optimistic and indications suggest that the worst of the crisis is behind the multipurpose shipping sector.
"I think we are on the up, just not as quickly as the industry needs it," said Loesing. The German banks "are now at the point where they want to draw the line". He said the move would be welcomed by the industry and "the business will go back into the hands of professional people." However, he added: "We will not see the markets like we had in 2005/2006/2007."

Loesing believes that the increasing cost of MPV tonnage, at present, is a positive factor. "When the market is going down and you can get tonnage cheaper, you compensate for the falling freight rate with the cheaper hardware. Now the tonnage is getting more expensive. It's even tougher now because there is still not enough cargo but securing the tonnage, either on short or long-term charter or outright purchase, is getting more expensive. I think that will result in an upswing of the freight rates."

Grikitis paints a solemn picture for the future: "This sector will never come into balance again in my opinion, certainly not based on project and heavy lift cargo. I think the chance of getting along will be on homogeneous cargo, on which the sector in fact grew healthy in the boom years.

"We rely on homogeneous cargoes and in our trade lanes we also have containers that we move on a regular basis. It forms a regular part of our services. It is inevitable that anything that can go in a container will do so. Bulk carriers, when they are doing poorly, will do anything to get any additional cargo. But the flip side is also the case. We are also capable of making a living with homogeneous and containerised cargo.
"Over time there is no doubt that as the world continues to develop and mature, and port expansion is in place with facilities to handle larger and a greater variety of ships, I would say that there will be a diminishing base cargo." Grikitis believes that just 50-60 percent of the current multipurpose fleet will be required by 2022/23 to serve the needs of the shipper.
There is almost universal agreement that the lessons learnt over the past decade should not be forgotten. "Of the past 25 years in the shipping industry, the last ten years will live long in the memory. What we have experienced will be included in future shipping seminars for the next generations," said Panayides.
"Of the past 25 years in the shipping industry, the last ten years will live long in the memory."

Kyriacos Panayides, AAL