Will freight forwarders survive as shippers increasingly go direct to carriers and equipment suppliers? Opinion is divided on the long-term future role – or even survival – of the traditional forwarders that handle heavy lift and project cargoes.
One of the consequences of the global economic downturn ten years ago and the collapse in the price of oil in 2014 has been the changing role of the shipper in the logistics process.
As they seek to maintain profits or simply balance the books, EPCs, OEMs and other shippers have examined all areas of their business in an effort to reduce costs.
Transport and logistics is an obvious place to look, especially as this is often an outsourced activity. It seems some shippers have asked themselves "what does the forwarder do except take a commission?"
Consequently these shippers have increasingly pressurised the forwarder to do the work for a much lower price, or bypassed the forwarder altogether and gone direct to the carrier or equipment supplier.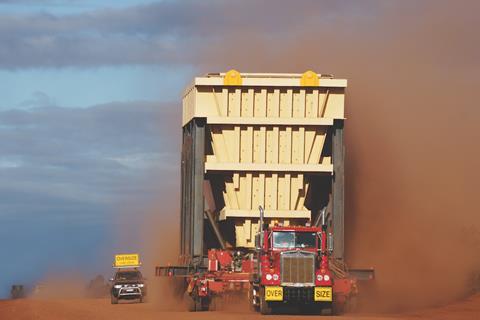 "Money has been the driver," explained Grant Wattman, president and chief executive, Agility Project logistics. "A lot of people say that technical and commercial considerations are equally important, but that is not really true. shippers think forwarders are making lots of money on the job and they want to squeeze it out. There can be a real lack of trust and transparency between shippers and the forwarder community."
Philippe Somers, senior vice president industrial projects at Geodis, agreed that customer requirements have changed. "There have been two major shifts in the market: one from the oil and gas industry to other segments such as power, renewables and others, due to the low oil barrel price which has prompted companies to reduce their upstream activities by almost 70 percent. The second shift is in pricing. Ten years ago it was more about the service level, while today it is all about the cost level, about the lowest possible price and the longest possible payment terms."
"The way project forwarding services are procured has changed significantly," said Dominik Stehle, executive vice president, deugro Group. "The project forwarder used to be the one-stop-shop for all logistics services. However, large EPC clients nowadays prefer to deal with asset-based companies directly for high-value services, such as heavy haulage or vessel chartering. Clients procure such services themselves, and then give them to the appointed forwarder to execute for a handling fee."
Marco Bregoli, managing director, NPT Brasil Projetos & Transportes Internacionais, said project cargo is becoming increasingly commoditised. "Ten years ago it was not imaginable that project cargo would be awarded purely by electronic bidding such as reverse auctions, but that is happening today.
"You have to bid on highly complex projects and reduce them down to one number and put that in the system. By meeting certain supplier qualifications, it is understood that we are all on the same level. and that is not true.
"Some of our competitors are much more experienced in certain parts of the world or with certain types of cargo than we are – and the other way around – we all have different strengths. This system ends up with prices going down and margins are under pressure for forwarders."
Going direct
Stehle said the trend for shippers to go direct to the carriers and equipment companies started in North America and has since spread into Europe and Asia. For deugro, the answer has been to restructure the company and acquire assets itself.
"We realised we have to change as a company or face difficult times going forward. That is why the group acquired our own ships under d.ship Carriers, and set up d.haulage, which owns and operates 250 heavy haul axle lines and other equipment based all over the world," he explained.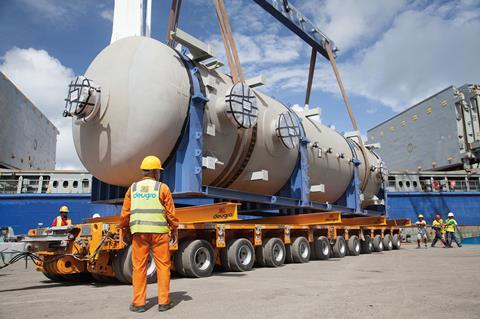 "The strategy for our haulage division is not to compete with large players in traditional geographical markets, but to go to remote areas where there is no equipment or only substandard equipment is available. This is the future," Stehle argued. "We listened to the clients and this is what they want. The market is changing and project forwarders have to come up with creative solutions that offer more value to clients. We still offer a one-stop shop – now with assets. We do whatever it takes to stay attractive as a valued service partner to clients."
Juan Madsen, chief executive, Coordinadora Internacional de Cargas, agreed. "One trend I have noted is that some large project forwarders are starting to own their own equipment. For me this is a natural evolution of things. some large forwarders own their own heavy haulage equipment and some are even arranging a closer collaboration with shipowners through long-term chartering agreements, or even some sort of joint ventures."
Wolfgang Karau of the Worldwide Project Consortium (WWPC) and Cargo Equipment Experts (CEE) is also of the opinion that forwarders need to acquire assets and get their own equipment in order to compete for the business.
"Or at least partner – or merge – with an equipment company," he said. "otherwise both shippers/manufacturers and equipment suppliers may hire their own forwarding people and the forwarding company would get squeezed out."
Others believe the additional services that forwarders offer are enough to keep them in business, even if the contractual arrangements are changing.
Problem solving
Forwarders have increasingly needed to demonstrate how they can add value if they want to keep and win business, according to Thomas Bek, global director, oil, gas and industrial projects at Blue Water Shipping (BWS).
"If the cargo owners are going direct to the shipping line or the haulier, one of the ways we can ensure that we will keep their business is to show how working with us will be a better option overall," he explains. "We have a dialogue about what we are adding – such as engineering, supercargoes supervision, robust IT systems and dedicated project management teams – and what those specialised services are worth to the customer."
Bek says this is why BWS targets cargoes and projects where it knows it can make a difference. "Where, for instance, we have a specific expertise in the region or in working with that particular cargo which will improve the whole logistics process."
This strategy has helped ensure that, despite the low oil prices and global economic crisis, BWs's oil and gas and industrial projects division has continued to expand. In the last two years, BWS signed its biggest ever contracts as part of a consortium working for Tengizchevroil (TCO) in Kazakhstan.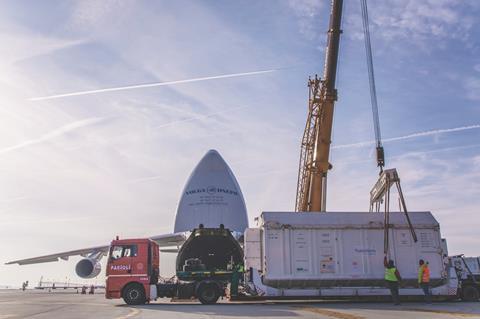 Michel Dubois, global head of energy and project solutions, Panalpina, said his company has launched a unique multimodal carrier bill of lading which covers the whole transport from the origin to the final destination.
"The cargo owner comes to us to do the whole project. some owners have big logistics teams and can therefore approach the carriers directly. Others have a smaller team and want forwarders to handle 100 percent of it, including pre and post-carriage, not only the main ocean leg. We can do all of it and because we have good relationships with the customers, carriers work closely with us too."
Joerg Roehl, chief executive Europe, Trans Global Projects (TGP), explained: "Shippers do talk directly to shipping lines but at the end of the day the carriers do not offer the full project logistics service that providers with our expertise and professionalism can deliver. They might have a framework agreement and general T&Cs in place with the carrier, but then they rely on us to actually manage the project.
"Clients pay us for the ability to solve problems that inevitably crop up en route. Political problems, weather, breakdown of equipment – all need to be solved. or if the manufacturing process is delayed, how do we reschedule to get the movement completed – and at the lowest extra cost? That is what we get paid for."
He added that it has not necessarily been a negative development to have direct contact between the shipper and the carrier. "It can be good to get the EPC contractor, ourselves and the shipping line engineers together at an early stage."
Core focus
Dennis Devlin, senior director at Schenker, Inc, said: "There is huge competition for the existing cargo base. our approach is to work closely with our clients to understand their requirements and to have a very strong technical approach to cargo handling, stowage, finding the right ships for the cargo to make it an economical solution.
"At the end of the day if the shipper wants to approach the carrier directly, that's their prerogative. We have to find a way to still add value and assist in that. That's a big change we've seen, particularly in North America. I think the European and Asian EPCs have the right approach which is to focus on their strengths – engineering, procurement and construction – and leave the logistics to the experts."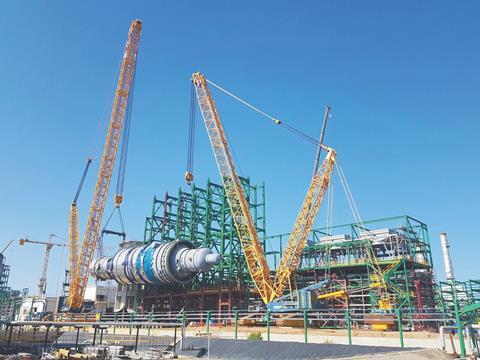 One issue that can arise is that not all the parties have the experienced people they need. one industry observer commented: "shipping lines and clients do not always have well-qualified people, but often they will not accept that they do not understand the complexity of the job. This means they cannot compare quotes very well because they do not understand what they are looking at or what questions they have to ask. Clients then compare apples with bananas and just go for the cheapest one."
There are always some manufacturing companies that keep the whole logistics process in-house. But there are only a limited number of companies with the resources and experience to run their own logistics operations, so is the role of the forwarder safe?
Some say the trend for shippers to contract directly with the carrier may not spread – or even continue, due to issues to do with financing and liability. If the shippers keep pushing forwarders to drop prices, forwarders might simply refuse to take on the work.
Somers explained: "While shippers may like to negotiate with carriers and other subcontractors, they do not like to book or contract with them directly because of the liabilities and the financing. It is not exceptional that freight forwarders decline to participate in certain tenders if the terms and conditions from the shippers are too risky and put a strain on profitability.
"For shippers, the purely price-driven negotiations with forwarders can backfire, because more and more forwarders are not willing to accept business under any conditions. Like in any business, companies can only deliver stable services when they are able to also finance their services in a sustainable way at the same time. Painting the picture a bit in black and white here: obviously, some project forwarders start challenging shippers when being asked to deliver an all-around-carefree service at the cheapest rates."
Increasing professionalism
In Spain at least, project forwarding in general has become significantly more professional and has gained a good reputation in the market, according to Madsen. "Over the last ten years our contribution has been recognised more. Customers do not ask why they need us anymore – they see how we contribute and support their business."
He does concede that business remains very competitive. "We can win or lose projects over a few euros. That was not the case before. They say they want quality, but in the end it is all about price."