HLPFI reviews the shortlist for the 2023 Project Logistics Provider of the Year, sponsored by AAL Shipping.
This award will be presented to a logistics provider of any size that has developed its project cargo services to adapt to new market opportunities and challenges, as well as customer demands.
The shortlist for the 2023 Project Logistics Provider of the Year award:
Comark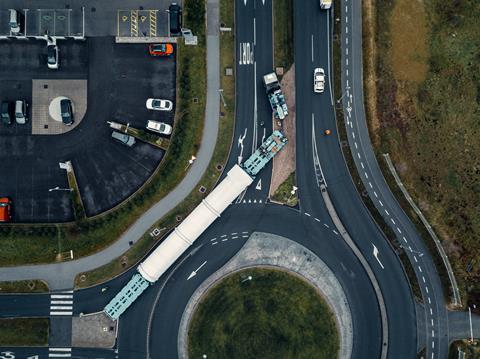 Comark provides tailor-made project logistics solutions in the Balkan region, with a vision to become the leading provider of logistics and packaging services. It has strengthened its prowess in the market through its successful handling of complex cargoes and is expanding its offering. Comark has been able to integrate key technology into its operations, conduct analysis on its client base and industry trends; and regularly reviews its policies on safety, training and environment.
DHL Industrial Projects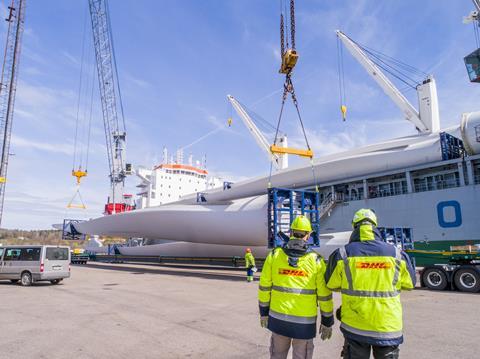 Specialists in project logistics – including global multi-supplier management – from pick-up through consolidation and delivery to fabrication facilities and final project sites, DHL Industrial Projects impressed our judges with its understanding of its client base and its needs. With over 650 multimodal project logistics specialists in 53 countries, the company ensures dedicated focus to meet the needs of clients in various sectors, all while strategically developing its personnel and training for the future.
Erhardt Projects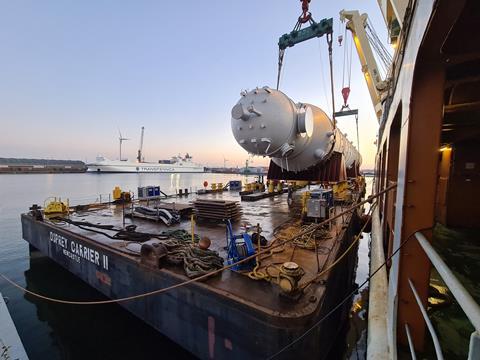 Erhardt Projects has redesigned its business model through its 'boutique and unique' strategy. Based on four pillars – transport engineering, a chartering desk, an integrated logistics department and a digital services line – it has driven the company's growth in the past three years, including the expansion of its project logistics services from its home country of Spain to the UAE, Saudi Arabia and the USA.
Fracht Group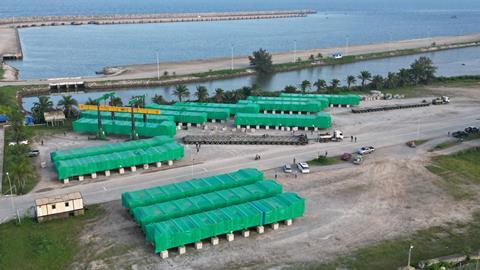 In order to be recognised as a unique project logistics service provider, Fracht Group has invested in own equipment – including modular trailers, railcars, lifting/ jacking equipment, and warehouses – and expanded its services beyond the logistics scopes. Offering special installation services, as well as designing, fabricating and installing grillage and sea-fastening equipment, Fracht strives to add value to its projects by reducing risks of interfaces via its one-stop-shop solution.
Logistics Plus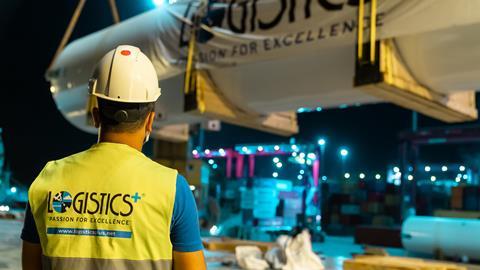 USA-based project logistics company Logistics Plus has in the last six months taken significant steps towards expanding its services to new markets. The company has opened offices in Brazil, Malaysia, Vietnam and Poland as it embarks on its goal to provide better services to clients by increasing its reach and establishing a stronger presence in new markets.
The winner of this year's Project Logistics Provider of the Year award will be announced at the Heavy Lift Awards 2023 ceremony on October 25 at the Royal Lancaster Hotel in London. To join the celebrations, book your space today.


AAL has served the global breakbulk and heavy lift project cargo sector for 25 years. One of the largest and most trusted multipurpose carriers, it delivers solutions for major industries like energy, oil & gas, mining, infrastructure, forestry and leisure. It offers three distinct service models including bespoke tramp chartering solutions to any location; scheduled liner services between Asia, Oceania and the Middle East; and semi-liner services combining fixed routes with port call flexibility. AAL's growing fleet of heavy lift multipurpose vessels is one of the sector's largest and youngest and spearheads the 'mega-mpv' (30,000+ dwt) segment, providing shippers with significant economies of scale and cargo intake volumes. With a multilingual office network across Asia, Oceania, Middle East, Europe, Africa and the Americas - as well as award-winning chartering, commercial, engineering and operations teams - AAL addresses the needs of a global customer base 24/7 and at a local level. "AAL has been a close partner of HLPFI for many years and their understanding and appreciation of our sector is unwavering. We operate in a high-pressure service environment, where no two companies, or indeed the quality of their services, are the same and it's truly people who make the difference," said AAL's managing director Kyriacos Panayides. "Such awards recognise the hard work of many unsung heroes within our sector, whose expertise and determination keeps breakbulk and heavy lift project cargo moving smoothly around the world."
View full Profile