DHL Industrial Projects was named the 2022 Project Logistics Provider of the Year after impressing our judges with a comprehensive entry detailing its continuous improvements and the ways in which risks are mitigated to protect its interests while meeting contractual client obligations.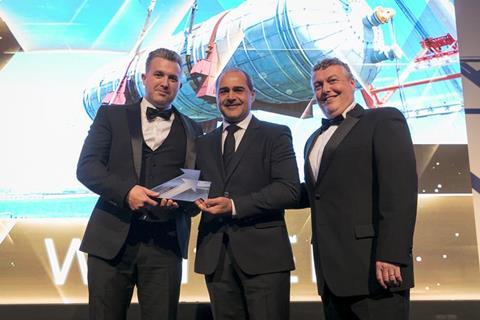 It outlined the steps it is taking to achieve net-zero emissions by 2050; how it has gone more than three years without a single loss time injury event occurring; how it implements a continuous improvement mindset to improve operations; all while showcasing its experience in handling large-scale projects.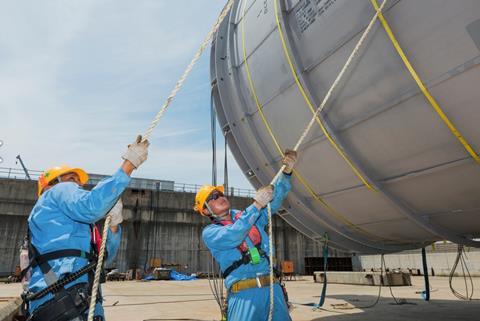 In a hotly contested category, our shortlist included some of the largest names in the project logistics sector – deugro, Fracht Group, Osprey Group and Procam Logistics – all of which presented strong submissions showcasing how they have developed their project cargo services to adapt to new market opportunities and challenges, as well as customer demands.

AAL has served the global breakbulk and heavy lift project cargo sector for 25 years. One of the largest and most trusted multipurpose carriers, it delivers solutions for major industries like energy, oil & gas, mining, infrastructure, forestry and leisure. It offers three distinct service models including bespoke tramp chartering solutions to any location; scheduled liner services between Asia, Oceania and the Middle East; and semi-liner services combining fixed routes with port call flexibility. AAL's growing fleet of heavy lift multipurpose vessels is one of the sector's largest and youngest and spearheads the 'mega-mpv' (30,000+ dwt) segment, providing shippers with significant economies of scale and cargo intake volumes. With a multilingual office network across Asia, Oceania, Middle East, Europe, Africa and the Americas - as well as award-winning chartering, commercial, engineering and operations teams - AAL addresses the needs of a global customer base 24/7 and at a local level. "AAL has been a close partner of HLPFI for many years and their understanding and appreciation of our sector is unwavering. We operate in a high-pressure service environment, where no two companies, or indeed the quality of their services, are the same and it's truly people who make the difference," said AAL's managing director Kyriacos Panayides. "Such awards recognise the hard work of many unsung heroes within our sector, whose expertise and determination keeps breakbulk and heavy lift project cargo moving smoothly around the world."
View full Profile