HLPFI reviews the 2022 Project of the Year award.
This award will be presented for the successful execution of a large-scale, complex logistics project, involving the door-to-door delivery of multiple oversize and/or heavy cargoes.
Our 2022 shortlist:
Allelys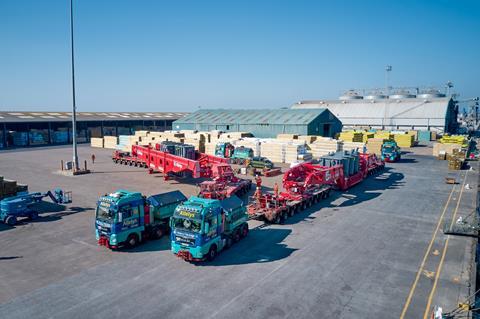 The UK-based transport engineering specialist performed the complex multi-stage transportation and installation of a reactor and transformer. Comprehensive planning was required to allow its convoy, which had a gross weight of 669 tonnes, to navigate a route that required 44 structures to be investigated and a unique overbridging solution.
Our judging panel recognised the "enormous challenges" of performing such a transport in busy and residential areas.
deugro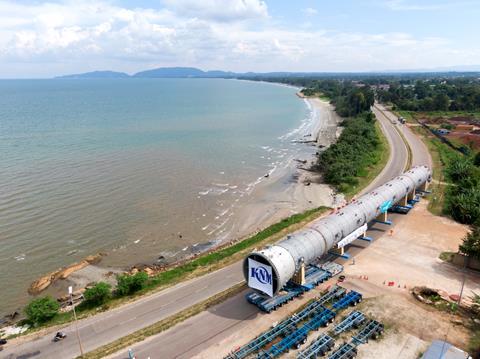 deugro showed its full range of project management expertise with the delivery of more than 280,000 freight tons of petrochemical equipment originating at more than 30 global origins to Phu My, Vietnam. 178,287 freight tons of critical oversized and heavy lift cargo was moved to the olefins plant construction site on 55 chartered heavy lift vessels.
Led by deugro's Singapore office and drawing on teams in 16 other counties, 50 professionals organised bespoke method statements, detailed motion analyses, ballasting and mooring calculations, ramp arrangements, lifting and rigging calculations, as well as stowage and sea-fastening designs, among other tasks. The largest item weighed over 778 tonnes and despite last-minute schedule changes during the peak of the pandemic, the cargo was delivered from Kuantan, Malaysia, to Phu My.
EFM Global Logistics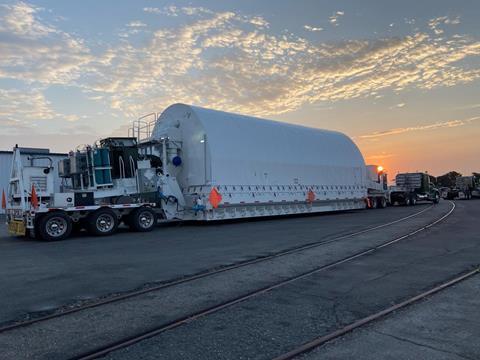 EFM Global Logistics' entry detailed the planning and execution of the NASA's James Webb Space Telescope's delivery from Los Angeles, California, to Kourou, French Guiana.
The telescope, which is valued at USD10 billion, was extremely sensitive; many other items had to be delivered alongside, including propellent used in outer space and scientific equipment. Among various other tasks, EFM provided ground support in Kourou such as organising 7,000 hotel nights for NASA and its primary contractors, as well as procuring medical services.
Eleven Danir 19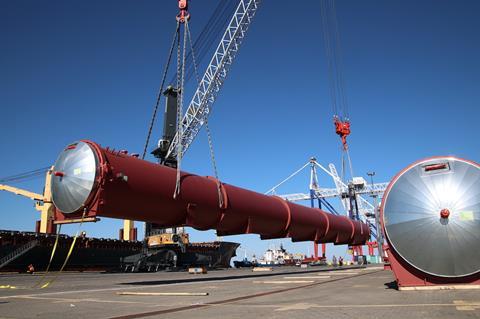 Eleven Danir 19's teams in five countries arranged and performed the delivery of two 83-tonne autoclaves from Germany to Uzbekistan.
The company's project professionals in Germany, Russia, Kazakhstan and Uzbekistan, under the supervision of its Latvian office, organised a multimodal solution that included four transhipment operations and transportation by sea, road, and rail transport covering in total 7,500 km.
Fracht Group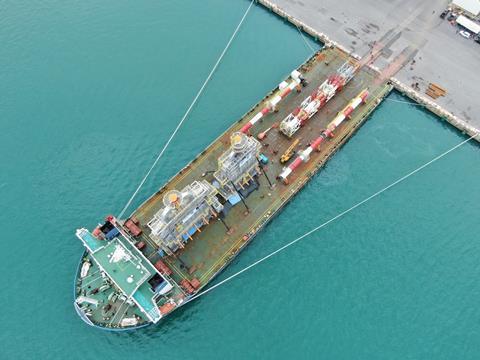 Fracht Group in cooperation with group company Dextra Project and Industry showed their collective skills for Package C of the CRISP project – which included transport of modular furnaces and auxiliaries from Thailand to Singapore.
The scope included land transport and load out at the port of loading; sea transport on a deck carrier; as well as the design, fabrication and installation of a conscientious and thorough lashing plan that maximised safety while minimising hours worked in high temperatures.
Vanguard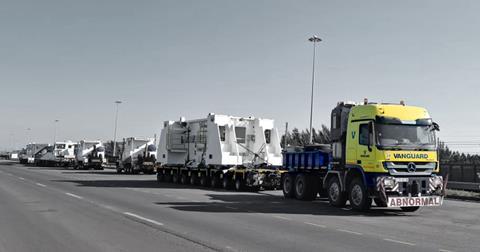 South Africa's Vanguard played a central role in the expansion of a Ford Motor Company production facility – a project that involved the delivery and installation of 27 presses. 1,800 truckloads delivered some 15,449 freight tons of cargo in the project; 16 loads weighed in excess of 240 tonnes.
A forced redirection meant Vanguard had to transport 3,300 freight tons over 1,900 km to the project site, but it still managed to hit the pre-agreed time schedule.
The winner of the 2022 Project of the Year award will be announced at Heavy Lift Awards 2022 awards ceremony on September 22, 2022, at the Grand Elysee in Hamburg. To join the celebrations, book your space today.