Louis Dreyfus Freight Solutions and Wallenius Wilhelmsen have entered into a multi-year contract with aircraft manufacturer Airbus for the transportation of A220 aircraft components between China and Canada/USA.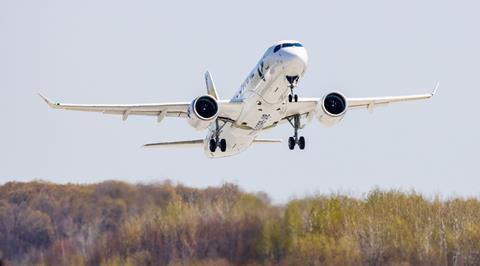 Components will be shipped from the production plant in Shenyang, China, to Airbus Canada's final assembly plant in Mirabel.
The logistics plan includes overland transport from the production plant to the port of Dalian, a crossing of the Pacific Ocean via the Panama Canal to reach the East Coast of the USA. This is followed by a second segment of land transport from the port of Baltimore – where Wallenius Wilhelmsen operates its own terminal and several processing facilities – to the assembly plant in Mirabel.
This nominal solution offers transport in 48 or 50 days with two sailings per month providing an improved end-to-end logistics with a reduced carbon footprint, said Louis Dreyfus.
"This contract further demonstrates our position as a provider of end-to-end logistics services. We are proud to offer our expertise in delivering high value, out-of-gauge aircraft components between the Asian and North American continents. I look forward to collaborating with Louis Dreyfus Freight Solutions to simplify Airbus' supply chain" said Torbjørn Wist, acting ceo of Wallenius Wilhelmsen.