New Zealand's Ara Ake has launched a free tool designed to help freight companies and the public sector better understand the options for decarbonising their road fleet.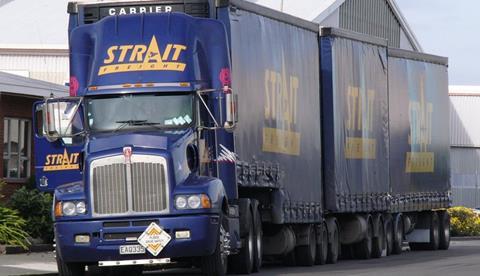 The tool, which is available on the Ara Ake website, takes a 'total cost of ownership' (TCO) approach to calculating the cost of road freight movements.
Cristiano Marantes, chief executive of Ara Ake, explained: "This means rather than just looking at the upfront cost of buying different types of vehicles, it estimates the relative costs of using different vehicles powered by different fuels for a given freight trip, taking into account other costs such as labour, carbon dioxide emissions and road user charge costs."
The launch of the tool follows New Zealand's recent Climate Change Commission's recommendation to move away from fossil fuels to reduce emissions from heavy vehicles. Ara Ake said the TCO comparison toll contributes to this much needed work.
Marantes added: "We hope this will be a useful resource for public and private sector decision-makers when they are making strategic decisions about transport investments. By making their scenarios fully customisable, users can also make decisions based on what they know and expect to be true, such as price paths for carbon over time."