The Belgian ports of Antwerp and Zeebrugge are to join forces – a process that is expected to take a year to finalise.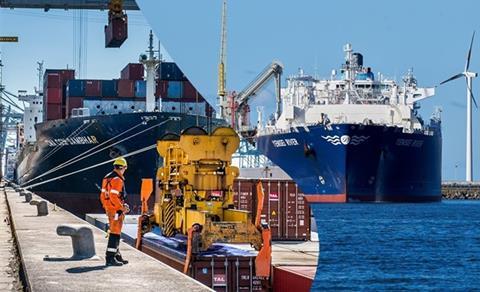 Once the merger process is complete, the ports will operate as the port of Antwerp-Bruges. The merged entity will become one of the largest breakbulk ports in Europe. HLPFI reported in October 2019 that the two port authorities had had started negotiations over a potential merger.
As part of a joint plan, the two ports defined sustainable growth, resilience and leadership in the energy and digital transition as strategic priorities.
The ports of Antwerp and Zeebrugge are largely complementary. For example, Antwerp specialises in the handling and storage of containers, breakbulk and chemical products, while Zeebrugge is a major port for ro-ro traffic, container handling and the transhipment of liquefied natural gas (LNG).
In order to maximise the added value of a unified port, port of Antwerp-Bruges will seek to develop and make optimum use of the interconnectivity between the two ports.
The deal is subject to a number of customary suspensive conditions, including approval from the Belgian competition authorities. Both parties aim to finalise the transaction in the course of 2021.
Annick De Ridder, port alderman and chair of the board of directors of the Antwerp Port Authority, said: "By joining forces, we are on the way to becoming Europe's global port, while at the same time reinforcing our position as the most important container port in terms of tonnage, a solid ro-ro port and one of the largest breakbulk ports in Europe. This will make us even more attractive to our existing customers, to new investors and to all other potential stakeholders and we will undisputedly be the main driver of Flanders' economy."