Denmark's BMS Heavy Cranes and Dang Gia Corp Vietnam have formed a strategic alliance to provide heavy lifting services for Vietnamese wind energy projects.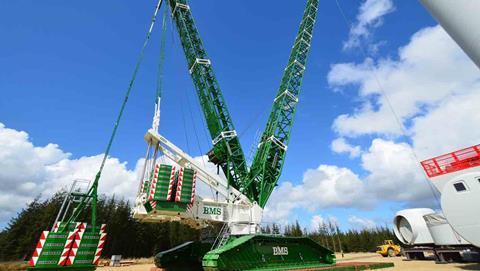 Dang Gia Corp is one of Vietnam's leading engineering and construction companies; it operates a fleet of mobile cranes throughout the country and has provided various services for near-shore and onshore wind energy projects.
BMS Heavy Cranes has cranes with lifting capacities of up to 1,350 tonnes and has been active on projects in Europe, Russia, USA, Australia, and Taiwan. It is currently mobilising a number of Liebherr 750-tonne capacity LG 1750 lattice boom cranes to Vietnam.