CMA CGM has moved forward with the acquisition of Bolloré Group's transport and logistics activities and committed to purchase Bolloré Logistics for an enterprise value of EUR5 billion (USD5.5 billion).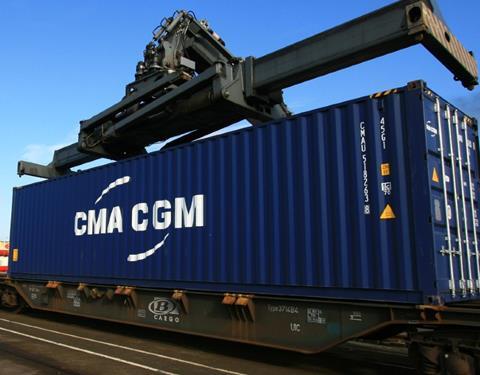 Bolloré Group said that it received a put option from CMA CGM on May 8 following the exclusive negotiations announced in April, as HLPFI reported here.
Bolloré has accepted the put option strictly as an offer. The consultation procedures with the relevant staff representative bodies of the Bolloré Group will now begin. The decision whether to exercise the put option will be taken at the end of these procedures.
According to CMA CGM, with the addition of Bolloré Logistics it would become a top five global logistics player.
Bolloré said: "By joining the complementary strengths of Bolloré Logistics and CEVA Logistics within the CMA CGM Group, Bolloré Logistics will be ideally placed to offer its clients even more efficient and competitive integrated transport and contract logistics solutions.
"If the Bolloré Group exercises this put option, following the customary procedures with the employee representative bodies, the sale will then be subject to the approval of the relevant authorities and could be completed in the course of the first half of 2024."
As a result of adjustments agreed between the parties primarily relating to the valuation of minority interests and to IFRS16 debt, the purchase price would amount to EUR4.650 billion (USD5.1 billion), prior to calculating debt and cash on the completion date.