DHL Industrial Projects (DHL IP) has promoted a number of executives while expanding its team to support growth and simplify reporting.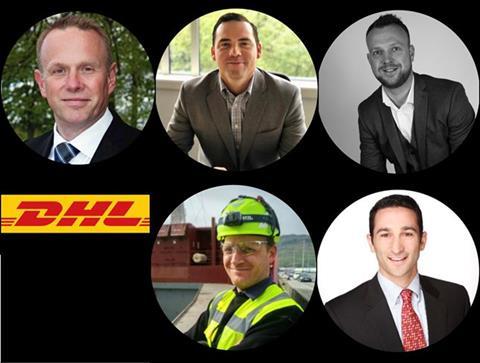 Jake Swanson has been promoted to regional vice president, industrial projects Americas, vacating his dual role as global sector head, EPCs and global head, sector strategy. He will provide focus for DHL IP's key markets and build a platform for the continued growth of the projects business across North, Central and South America.
Andy Tite has been promoted to vice president, global business development and commercial director industrial projects. He will be responsible for tender management, marketing, and DHL IP's visibility tool MMS360. He will lead the team of global sector heads covering mining, oil and energy, international energy companies, government and defence and EPCs.
Joining the team is Lars Ingmann, who will serve as vice president, global head of renewables. He has over two decades of experience in the power and renewables sector, most recently serving as senior director, head of deputy EPC directors and project management support with Ørsted. He will be based in Copenhagen and report to Martyn Lawns, regional vice president industrial projects Europe.
Jacob Jensen will take on the role of regional head of renewables – Europe. He will serve as DHL IP's expert for wind project logistics.
Brian Evans is also joining the company, as regional head of renewables – North America. He has spent the last 15 years in the logistics industry.