DNV has appointed Torgeir Sterri as its offshore classification director for DNV Maritime. Lucas Ribeiro, former area manager for Iberia, Italy and Malta, will succeed Sterri as regional manager for West Europe.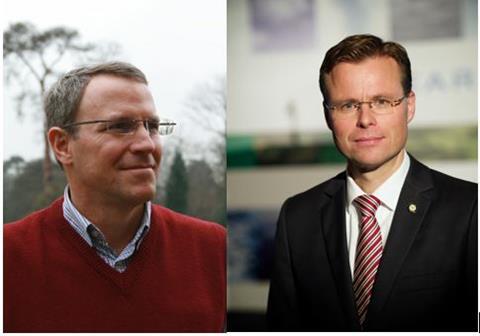 Sterri will be based in Norway and will be responsible for heading up the global offshore class organisation, comprising over 130 employees based primarily in Norway and Singapore.
He has held a variety of managerial positions in DNV, including regional manager for West Europe, Greater China, and Central Europe.
Sterri succeeds Geir Fuglerud who has been appointed ceo of DNV's supply chain and product assurance business area.
"Whether in oil and gas, renewable energy, or new ocean space activities like aquaculture, the offshore sector will remain vitally important over the coming years," said Sterri.
"In offshore wind alone, the expected scale of the roll-out towards 2030 is remarkable. It is a very exciting time ahead and at DNV we want to utilise our experience and knowledge to act as a key enabler of the sector's expansion – in cooperation with our customers and stakeholders."
Ribeiro has worked at DNV for 35 years, and has held different positions in South America, Asia, and Europe. Ribeiro managed the quality and production team in the Benelux region, and later was area manager for Malaysia, Vietnam, Thailand and Brunei.