Spanish project freight forwarding specialist Erhardt Proyectos has rebranded to Erhardt Projects.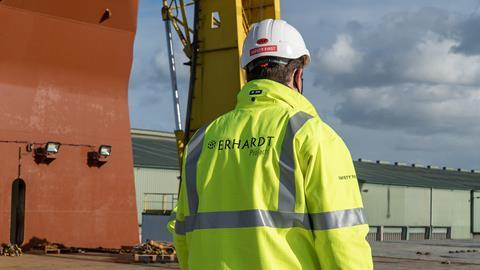 Igor Muñiz, general director at the company, said: "We updated the Projects surname to make it more accessible to our increasingly international customer base. With this, we want to align the brand with our new reality, that of a global company ready to be where the project is and prepared to generate a positive impact on our client's results."
He added: "In recent years logistics has become a major strategic factor for companies and they are now showing a renewed interest in their supply chain. Reliability, transparency of operations, flexibility and responsiveness are now key to their competitiveness.
"As logistics chains become more complex and are affected by risks of all types, there is a growing need to approach projects with a single vision, integrating physical and digital logistics services, compliance, risk management and environmental impact mitigation."