Fred. Olsen Windcarrier has been awarded a conditional contract with Liwei Wind Power for the transport and installation of 36 Vestas wind turbines for the Guanyin offshore wind farm in Taiwan.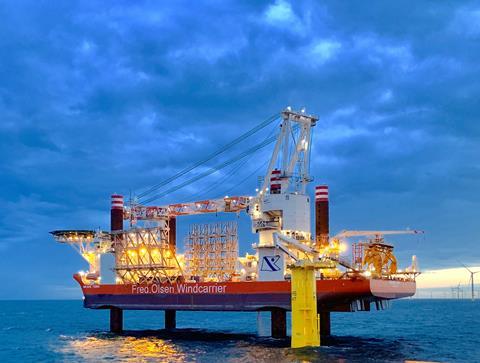 The company will utilise its jack-up installation vessel Brave Tern, which recently arrived in Taiwan to start work on other projects in the region.
The installation of wind turbines for the Guanyin project is scheduled to begin in the summer of 2022. Located approximately 2 km off the northwest coast of Taiwan, the wind farm will have an installed capacity of 350 MW.
For the project, Fred. Olsen Windcarrier said that it aims to engage with various local stakeholders, which may include ship agencies, installation port authorities, steel fabricators, engineering consultancies, and education centres among others.