Global shipping and logistics provider GAC Group has partnered with SME Logistics to open an office in Ho Chi Minh, Vietnam.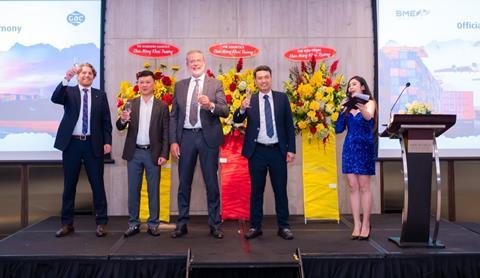 The opening of the office is part of the company's continued expansion in Southeast Asia and the Asia-Pacific region.
GAC said the office would support its customers at ports along the Saigon River with an integrated portfolio of shipping, logistics and marine services to a wide range of sectors, including dry and liquid bulk, liners, fast-moving consumer goods (FMCGs) and offshore energy.
"We have been active in Vietnam for many years through our work with local partners and agents, but the time is now right to set up our own operational office in Vietnam," said Daniel Nordberg, GAC's group vice president, Asia Pacific and Indian Subcontinent.
"The combination of GAC's global network with the strong local presence and know-how of SME Logistics will mark a new chapter for us to better serve our customers and deliver their strategy."
The launch of the facility comes in response to growing customer demand for shipping and logistics services in the region, as well as providing an opportunity to support exploration, production and maintenance operations for Vietnam's offshore wind farm projects.
"Our new office in Ho Chi Minh is a reflection of GAC Group's commitment to serving and supporting our customers in Southeast Asia, as well as the wider Asia-Pacific region, which continues to show significant growth in a number of sectors, including the offshore energy industry," added Nordberg.
GAC's Vietnam office follows the opening of an office in Taichung, Taiwan, in November 2022, as HLPFI reported here, which also has a focus on the burgeoning offshore wind industry in the region.
GAC said that Vietnam is investing in a renewable energy revolution with a target of being net zero by 2050. "The push for renewables is a key focus for GAC. We are now leveraging our decades-long expertise in offshore development projects, including offshore wind ones, to ramp up support for renewables projects and are set to play a critical part in Vietnam's journey to net-zero," said Erland Ebbersten, GAC's group vice president, marine and energy.