HLPFI reviews the 2020 shortlisted and winning entries for the virtual Heavy Lift Awards.
Airfreight Solution of the Year, sponsored by Sarens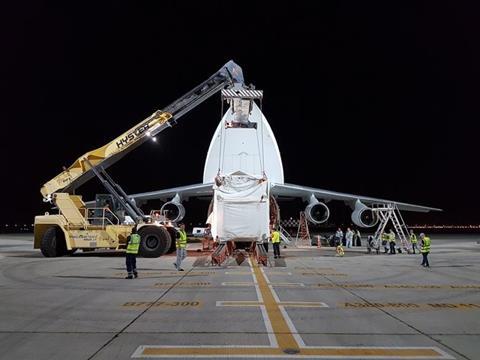 To kick off the event, the Airfreight Solution of the Year award rewarded the company that executed an outstanding project cargo shipment by air.
In a hotly contested category, Blue Water Shipping took home the trophy for its involvement in the transport of the world's first Siemens SGT-A45 mobile turbine to Afghanistan, with a complex airfreight solution that saw a total of five AN 124-100 freighter flights – one from Turkey and four from Dubai World Central Airport – deliver the turbine and transformer unit to Mazar-e-Sharif.
The judges found Blue Water Shipping's entry to be the most technically complex, and were impressed with the size of the cargo, the bespoke design required for loading operations, the extraordinary planning involved and safety and security challenges that had to be overcome.
Taking home highly commended in this category was Jeena & Company, which executed a total of 14 charters from Delhi and Mumbai to transport more than 800 tons (725.7 tonnes) of equipment for the construction of the Mahatma Ghandi Convention Centre in Niger.
Air Canada Cargo was shortlisted for its rapid response to reconfigure the cabins of its Boeing 777-300ER to transport medical equipment and PPE in the global fight against the Covid-19 pandemic.
Also shortlisted was Chapman Freeborn for its charter of an Antonov AN-124 aircraft to transport a magnetic resonance imaging (MRI) machine and other equipment to a remote Maldives atoll, and deugro for its tailor-made solution to transport over 140 tonnes of urgent oil and gas cargo to Mozambique.
Excellence in Engineering Award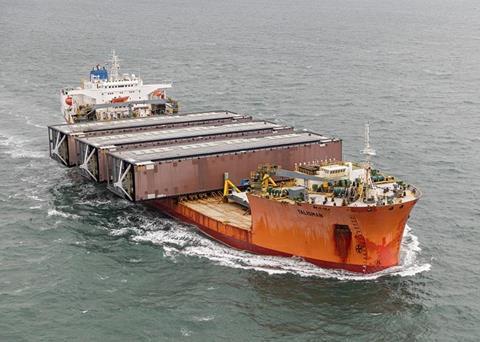 For this award, our judges were looking for a transport engineering team or company that has demonstrated its ability to overcome unusual challenges using customised engineering solutions.
Mammoet stood out from the competition with its transport of the world's largest lock doors from South Korea to the port of Amsterdam; they will replace the existing doors at the Northern Lock in Ijmuiden, the Netherlands. The judging panel commented that the level of engineering needed to complete this multimodal project was of an exceptionally high standard.
The other finalists also displayed extraordinary engineering solutions.
Air Canada Cargo was able to reconfigure its cabins on its Boeing 777-300ER to enable the rapid delivery of medical equipment and personal protective equipment (PPE) – in just six days.
Collett & Sons secured its place in the shortlist for its delivery of three cold box sections to the West Midlands, UK, which required the engineering of a bespoke solution for the heaviest piece.
Meanwhile, FESCO also impressed the judges. The company moved parts of nuclear-powered submarines, the heaviest of which weighed 3,323 tonnes, from Kamchatka to a decommissioning site in Russia. GPO Heavylift was shortlisted for its transport of the jack-up rig COSL Rigmar from Norway to China onboard the heavy transport vessel GPO Amethyst.
Environment Award, sponsored by Blue Water Shipping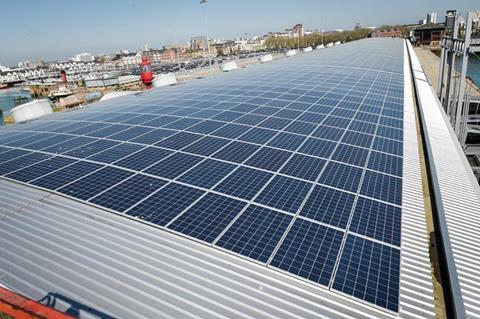 All of this year's finalists for this category showed a considered approach to environmental concerns through either company-wide initiatives, their day-to-day operations, or through their long-term strategy of the organisation.
This year, our judges were most impressed by Associated British Ports (ABP) for its long-term commitment and sustainable approach to not only green energy, but also to air quality improvement and waste reduction. The port group has been investing in sustainable over the last decade and is now seeing substantial reductions in emissions as a result.
Heerema Marine Contractors was highly commended by the panel for its semi-submersible crane vessel Sleipnir, which is one of the world's most sustainable ships.
Amongst the impressive finalists was CMA CGM for its commitment to continuously innovate and equip its fleet with environmentally friendly technology. Other finalists included OHT, which has taken proactive measures to minimise the environmental impact of its fleet; Rhenus Logistics, which has enacted a thorough sustainability programme; and Sarens for its installation of 2,886 solar panels on the roofs of its headquarters in Belgium, among other initiatives.
Wallenius SOL ­ – a joint venture of Wallenius Lines and Swedish Orient Line ­ – also made the shortlist. The company was formed with the belief that environmental sustainability is a pre-requisite to being able to survive in the maritime industry going forward, as evidenced by the order of two ice-classed mega ro-ro ships that will be designed and built to the highest environmental standard available. The final shortlisted entry was Wallenius Wilhelmsen, which has implemented a number of environmental initiatives, including the development a carbon-neutral fuel as well as the ship recycling transparency initiative (SRTI), among others.
Overland Transport Provider of the Year, sponsored by Goldhofer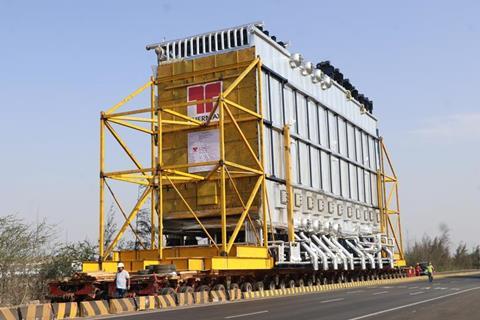 This award was presented to an equipment-owning provider of overland services by road, rail or inland waterway that has demonstrated its commitment to the safe, efficient and innovative transport of heavy and oversize project cargoes.
Lift & Shift India won the award for the delivery of some of the largest and heaviest boilers and heat recovery steam generator (HRSG) modules built in India for a refinery project in Nigeria.
The judges commented that Lift & Shift's work required innovative solutions and engineering. The company demonstrated true teamwork and flexibility, with a well executive project particularly in consideration of the challenging environment.
Finalists in this category included Barnhart for its haulage of three tanks from Idaho to Colorado; Collett & Sons for its plethora of impressive projects undertaken in the past year; Fagioli for its transport of four bullets from Italy to Croatia; Mammoet, which handled the transport of a Boeing 747-400 in Amsterdam and five out-of-gauge items in Kazakhstan; Orient Heavy Haulage for the delivery of cargo to an oil/shale-fired power plant in Jordan; and Spedition Kubler's transport of two gas turbines and two generators in Munich, Germany.
Innovation Award, sponsored by Wallenius Wilhelmsen Ocean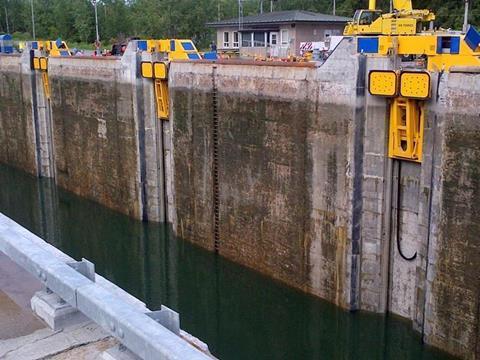 Innovation comes in all shapes and sizes and our judges were looking for clear enhancements in handling capabilities and durability, improvements in cost and time efficiencies, and high safety standards for this award, and St Lawrence Seaway Management Corporation delivered just that with the implementation of its hands-free mooring (HFM) system at all of its locks.
Hands-free mooring provides time, safety and monetary benefits to carriers by reducing the overall cost of vessel transits, whilst expanding the number of potential vessel options from 800 to 8,000. The judges considered this to be a true innovation to an "old" problem – one that has the potential to be expanded across other regions and industries.
Competition was tough in this category, however, and the other finalists also displayed incredibly high levels of innovation in the heavy lift and specialised transportation sector. In particular, our judges highly commended Straightpoint – The Crosby Group for its Insight Software and Wireless Loadcell range.
Eilon Engineering earned a place on the shortlist for its multi-point load monitoring system Ron CraneMaster, which comprises of up to 200 wired or wireless load cells; Hareket for its route planner that uses data from handheld devices to calculate a safe route for project cargo; Kamag/TII Group for its slab transporter that can handle slabs up to temperatures of 900 degrees Celsius; Mammoet for its Trailer Power Assist (TPA) system; and ShipNext for its digital shipping market place and cargo booking platform.
Safety Award, sponsored by deugro group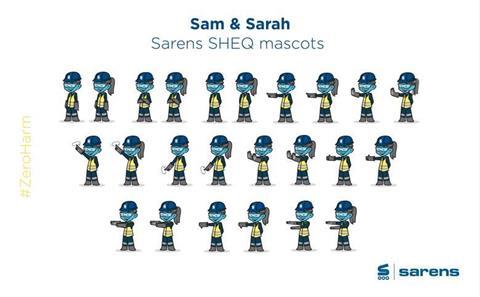 Sarens took home this year's Safety Award for its comprehensive programme that has been implemented across the company. For our judges, it was clear that Sarens prioritised safety – with a global integrated certification; zero harm training and safety campaigns; and IT tools.
Our other finalists should also be commended for upholding high safety standards. AAL Shipping impressed our judges with its primary corporate missions to maintain a 'zero harm, zero incident' policy, while Fagioli secured its place in the shortlist for its innovative safety training exercises, pratiCARE La Sicurezza. Port do Açu, meanwhile, was congratulated on its well-established safety culture at its Multicargo Terminal (T-MULT) in Rio de Janeiro State, Brazil.
Training Award, sponsored by RTL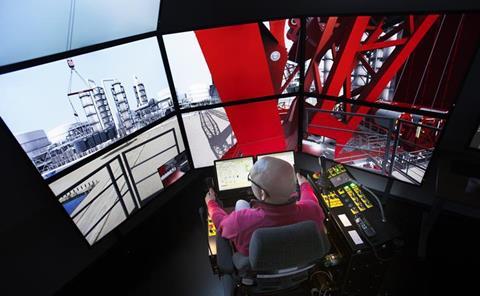 Mammoet scooped up the Training Award this year, wowing the judges with its advanced training academy, which is constantly being enhanced with new skills and standards, and is supported by technology interfaces.
The judges were also impressed with Mammoet's support of industry-wide training programmes, as demonstrated by its high level of support during the development and instalment of ESTA's European Crane Operating Licence System (ECOL).
Congratulations are also in order for our finalists Project Professionals Group and STA Logistic.
The PPG Certificate course in Project Forwarding Management has had an impressive 500 students from 90 countries over the last 11 years. Meanwhile, STA Logistic has invested a lot of time in the personal and professional growth of its employees through the development of STAUniversity.
Port/Terminal Operator of the Year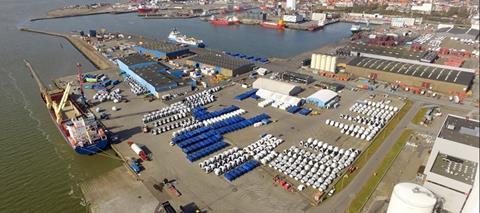 In its second win of the virtual Heavy Lift Awards 2020, Blue Water Shipping impressed our judges with its demonstration of an efficient multipurpose facility that has invested heavily to serve the wind industry.
Blue Water's port services business unit covers all activities related to port and terminal operation. Today, Blue Water is the largest terminal operator in Denmark and has a strong focus on wind energy-related activities. By providing innovative solutions, our judges believed that Blue Water has gone above and beyond when it comes to serving its client's needs, all while keeping health and safety at the forefront of operations.
This year's finalists included Pérez Torres Marítima (PTM), which handles more than 28 million tonnes of cargo per year through its facilities and has 20 maritime terminals in the Iberian Peninsula that are fully equipped with heavy lift cranes and a range of port equipment capable of handling wind energy components.
Also making the shortlist was the port of Everett in the USA, and Wallenius Willhelmsen Solutions. Port do Açu also secured its shortlist place with its Multicargo Terminal (T-MULT), which is one of the largest port, industrial and energy complexes in Latin America with a total surface area of 130 sq km.
Forwarder Network of the Year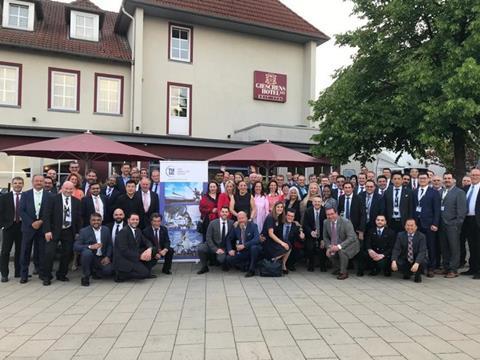 Forwarder Network of the Year was another challenging category or our judges with all three shortlisted entries – The Heavy Lift Group (THLG), WCA Projects, and XLProjects (XLP) – demonstrating value-added services for members and a conscientious and thorough approach to vetting new members.
Our panel was impressed the most by THLG due to its thorough submission that showcased a stable network with strong membership criteria. THLG demonstrated that members were clearly vetted to ensure the highest quality and proved their ability to work well as a team.
Shipping Line of the Year, sponsored by Trans Global Projects Group (TGP)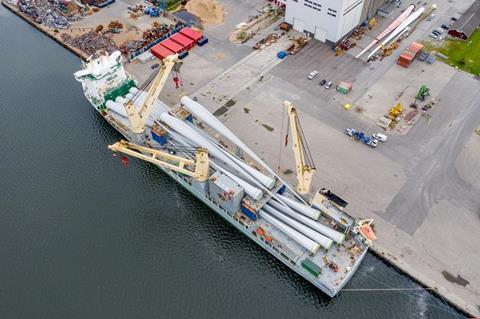 For this category, the judges were looking for a carrier that has demonstrated its ability to successfully and efficiently support the movement of heavy and oversized project cargoes around the world by sea, whilst adapting its business to challenging market conditions and the changing needs of its customers.
The shortlist for this award included AAL Shipping, which impressed the judges with how the company has continued to thrive and is constantly examining operations and approached to projects; CMA CGM, which offers the heavy lift industry regular calls in all the main ports with its fleet of more than 500 containerships; FESCO for its recent delivery of 1,382 tons (1,253.7 tonnes) of cargoes to the Antarctic; and Wallenius Wilhelmsen Ocean, which has a fleet of 50 ro-ro vessels and has a long history to moving heavy cargoes whilst constantly adapting to market conditions.
However, the winner – SAL Heavy Lift – demonstrated why it belongs at the forefront of heavy lift shipping by the mastering of technically advanced project shipping activities, and by interconnecting such capabilities with its semi-liner services making a unique proposition to cargo owners around the world.
SAL Heavy Lift's diverse range of operations and fleet can accommodate a variety of cargoes, and the judges felt that the company highlighted its expertise through offshore projects, as well as both technical and high volume shipments – setting benchmarks for heavy lift shipping worldwide.
Project of the Year, sponsored by FESCO Projects
For this category, the judges were looking for a complex logistics project, involving the door-to-door delivery of multiple oversized and/or heavy cargoes.
The shortlist included deugro's Canadian Arctic Mining project, which involved the delivery of bulk material handling and processing systems – comprising 21,000 tonnes of modular cargo from various locations in Europe, Canada and Vietnam – to a remote Arctic site.
Also impressing our judges was RTL, which carried out the multimodal transportation of oversized and heavy equipment for a chemical complex in Russia; Mammoet for its onshore handling, transportation and storage of wind turbine foundations for the Formosa I wind farm project in Taiwan; and Fagioli for its role in the demolition of the Morandi Bridge in Genoa. Tschudi Logistics earned its place on the shortlist with its project transporting 42 huge bridge elements from Bilbao, Spain to port of Gothenburg, Sweden, while Logistics Plus impressed our judges with the transport of approximately 256 tonnes (2,088 cu m) of cargo for the VEAS liquid bio-gas storage tank project, navigating the cargo up a mountain in icy conditions.
While all the shortlisted entries demonstrated impressive projects, it was Sarens that took home the trophy for Project of the Year for its bridge replacement project in Sweden.
The project involved the sea transfer of bridge sections from Tallin, Estonia, receiving old bridge parts on barges and shipping them from Stockholm to Vasteras, and finally the installation of the new sections in central Stockholm. The bridge shutdown was limited to eight weeks, meaning extraordinary planning was required to complete this project on time.
Project Logistics Provider of the Year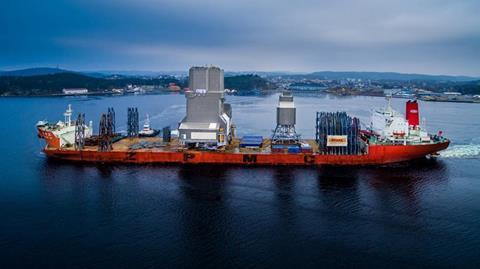 According to one of our judges, DHL Industrial Projects ticked all of the boxes for this year's Project Logistics Provider of the Year award, presenting itself as a global, leading player in the project logistics industry.
With dedicated teams of project forwarding specialists in more than 50 offices around the globe, DHL Industrial Projects provides safe, compliant and reliable management of project logistics, oversized cargo and heavy lift operations. It handles global multi-supplier projects, from pickup through consolidation and delivery to fabrication facilities and final jobsites.
DHL beat some stiff competition to take home the trophy, including deugro – part of the deugro group – which, since 2010, has grown from 700 to 1,200 employees.
Fagioli demonstrated why it deserved to be a finalist for the Project Logistics Provider of the Year award when handling the logistics, heavy transport and lifting for the Tangguh LNG project in Indonesia
The fourth finalist – OIA Global – set a goal in 2015 to become a project logistics provider that is recognised by both customers and industry peers as a force to be reckoned with. Now with regional representation in the EMEA, Asia Pacific, Brazil and North America, our judges have recognised OIA Global as a reliable project logistics provider.
Lifetime Achievement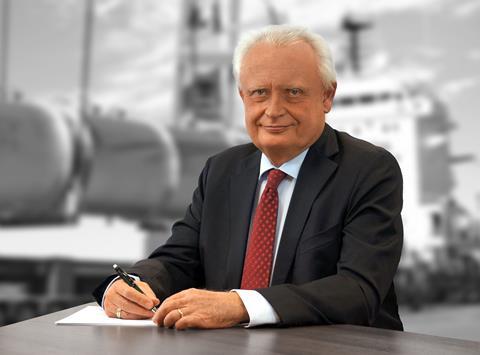 The Lifetime Achievement Award recognises a lifetime of innovation and leadership, and is presented to an individual that has made a long-lasting impact on the heavy lift, specialised transport and project forwarding industry. This year, the Heavy Lift Awards 2020 is proud to present this award to Svend Andersen.
Our judging panel had nothing but praise for Andersen and his achievements in the heavy lift and multipurpose shipping industry. "His wealth of knowledge and experience meant he was always the person to go to for market clarity. Added to that, he imparts that wisdom with grace and generosity. A very worthy recipient of this award," said one of our judges.
Another commented: "Knowing Svend for many years and having worked with him as competitor as well as customer, it was always a pleasure how he approached business, partnership and trust. A truly super professional with a heart for people, which is proven by how he built his teams across the world!"
For more information about the Heavy Lift Awards 2020, click here.