Construction equipment manufacturer JCB is investing GBP100 million (USD136.3 million) on a project to produce super-efficient hydrogen engines. Details also emerged of a large-scale deal to procure green hydrogen from overseas.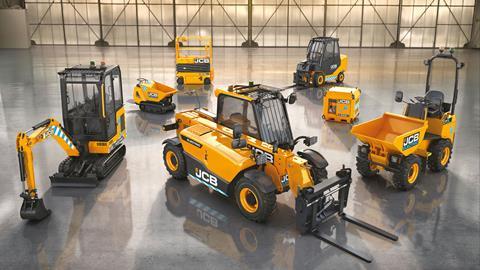 JCB is working on the development of a prototype hydrogen-powered backhoe loader and a Loadall telescopic handler.
JCB chairman Lord Bamford said: "Our sort of machinery will need to be powered by something other than fossil fuels. We make machines that are powered by diesel so we have to find a solution and we are doing something about it now.
"We are investing in hydrogen as we don't see electric being the all-round solution, particularly not for our industry because it can only be used to power smaller machines. It does mean we will carry on making engines, but they will be super-efficient, affordable, high-tech hydrogen motors with zero CO2 emissions, which can be brought to market quickly using our existing supply base."
Reports suggest that JCB has also signed a deal with Australia's Fortescue Future Industries (FFI) to buy as much as 10 percent of the green hydrogen it manufactures. The fuel would be produced overseas; JCB and Ryze Hydrogen would then distribute it in the UK.