Nottingham-based heavy machinery moving specialist Merritts Machinery Logistics has appointed Andy Booth as operations manager and Paula Law as quality, health, safety and environment (QHSE) coordinator.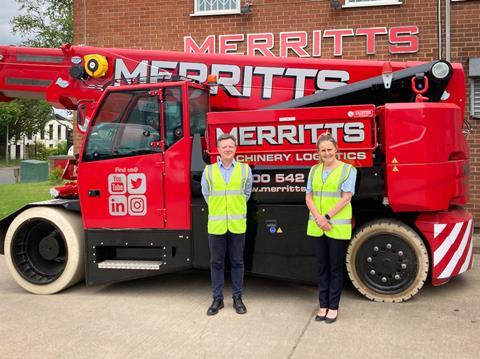 Booth will be responsible for ensuring that Merritts has the systems, procedures, people and equipment in place to provide a high-level machinery moving service to its clients.
Law will work alongside the finance, and health and safety team to ensure that Merritts provides a work environment that is safe for all employees, contractors, customers, and members of the public.
Commenting on her appointment, Law said: "I can't wait to roll my sleeves up and continue to help Merritts assist clients to carry out new heavy machinery removals, installations, factory relocations and production line changes in a safe and compliant manner."