Danish shipping company Norden has agreed to acquire Thorco Projects, diversifying its offering into the breakbulk, wind energy and steel shipping business.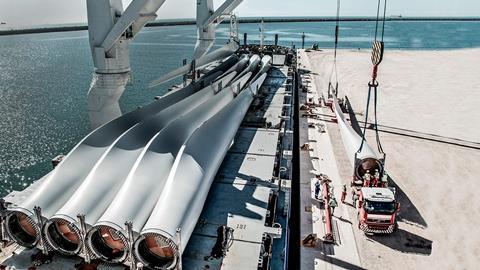 Thorco Projects has in recent years transformed into a business operating a chartered fleet of predominantly handysize and multipurpose vessels. Norden said the business complements its asset-light model and will contribute positively to margins of its freight services and trading business unit.
"We look forward to welcoming the Thorco Projects team into Norden and offer customers an enhanced global service across all non-containerised cargo types," said Norden ceo Jan Rindbo, who sees "significant potential to further grow Thorco Projects" under its brand.
Thorco Projects operates between 30-40 vessels and has a wealth of skills and experience in the challenging project shipping business. The companies said there is an overlap in Thorco's fronthaul routes and Norden's backhaul routes, creating the opportunity for trading route optimisation.
The acquisition is subject to regulatory clearance. Closing is expected to occur in Q3 2023.