Jan-Dirk Schuisdziara and Henrique Wohltmann, managing directors of Hansa Meyer Global Holding, will become shareholders of the German project logistics specialist following the conclusion of a management buyout deal.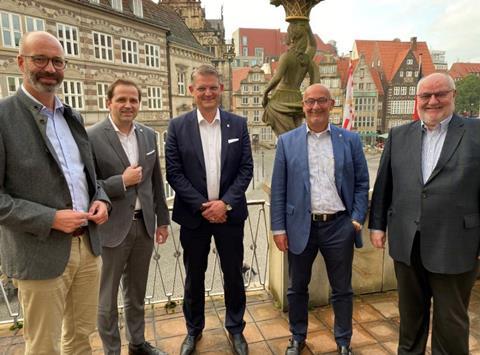 The deal has seen Jörg Knehe and Norbert Giese, founding partners of Hansa Meyer Global Holding since 1986, sell their shares in the company. Both Knehe and Giese will continue to support the group in a consultancy role.
"We are happy, grateful and proud to obtain the trust of all key stake holders including the majority shareholder, Hannover Finanz, to become partners of this traditional and highly reputable global service Provider," said Schuisdziara.
Wohltmann added: "Despite the challenging logistics environment facing lack of space capacity by all means enforced by the pandemic during the last 19 months, our three-year project pipeline underlines great global potential for our experienced organisation as a truly project logistics company."