Roll Group is launching its operations in Africa with the appointment of Patrick van der Meide and Harmen Tiddens.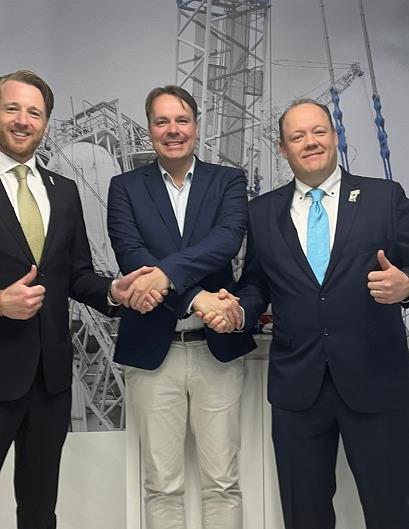 Van der Meide and Tiddens will set up and lead Roll Africa Region, offering Roll Group's shipping, transportation, lifting and installation services for heavy and oversized cargo on the continent.
Roll Group's ceo Peter Rondhuis said: "Patrick and Harmen are a great match with Roll Group, as they have a strong track record in heavy lifting and transportation as well as maritime services and shipping. And importantly they also have experience in Africa and a passion for the continent.
"Roll Group is keen to serve our clients across the world, and after our establishment in the Americas, Asia and the Middle East many clients approached Roll Group if we can assist with their heavy transport challenges in Africa."
With a network spanning the whole of Africa, Roll Group will work closely together with selected local partners.
Van der Meide added: "Roll can offer quite a unique package with vessels, cranes, self-propelled trailers, gantries, but also project management, experienced staff and engineering. We think the combined offering of land and sea solutions can be extra valuable for Africa. Together with our partners we can provide factory to foundation solutions, meaning less interfaces within a project which helps to ensure timelines are met, and quality is delivered within budget, also in Africa."