Sarens has formed a joint venture with PSG Marine & Logistics to serve the offshore wind and renewables sector across Scotland.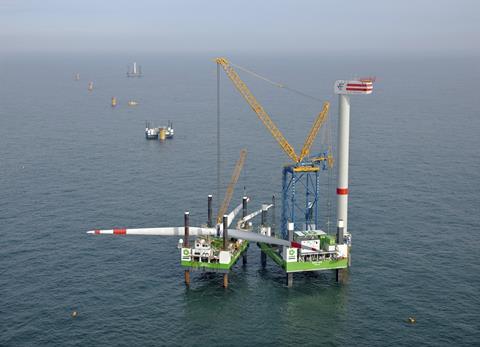 Based at the port of Cromarty Firth, PSG Marine & Logistics provides support services to a diverse range of energy industries. The joint venture will offer heavy lift and transport solutions, load in/out, assembly and port marshalling services.
Carl Sarens, director technical solutions, said: "We are looking forward to make this joint venture a success in the fast growing offshore market, where the combination of our heavy lifting and heavy transport expertise, together with PSG's marshalling capacity and access to deep water quaysides, will bring an added value to the market."
Sarens PSG's managing director Steve Clark added: "Having access to Sarens' market leading heavy crane and SPMT fleet, engineering capability and the Sarens giant ring crane fleet, will enable Sarens PSG to provide clients with the most comprehensive offering of heavy lift, transport, assembly, load in / out and port marshalling services currently available in Scotland. The world-class facilities at Invergordon and the Cromarty Firth are ideally located for the Scottish offshore wind sector project execution. However, the joint venture is looking for opportunities at all the marshalling facilities around Scotland.
"Sarens PSG has been specifically incorporated to support the rapidly developing offshore wind market and assist in solving some of the current issues around heavy lift capacity, deployment and wind turbine generator integration, as the Scottish market scales up to floating wind commercialisation and the Scotwind project build out."