Sarens Siba has opened its latest depot in Cape Town, South Africa.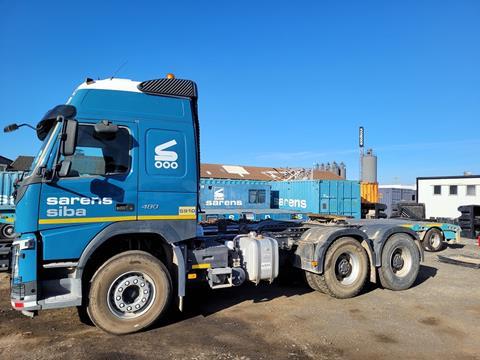 The depot will service the Western Cape region including Cape Town, Saldanah, and the wider province. The Eastern Cape's automotive business also holds future potential, said the company.
Stationed on the 1,260 sq m site are trucks, 14 axles lines of SPMTs, nine-axle modular heavy-duty trailers from Scheuerle, 2-3 standard tri-axles, extendable lowbeds, a six-axle extendable tariler, rigging containers, a jacking and skidding system, load cells and gantry sections. Other equipment can be made available on request from Sarens' global fleet.
"Cape Town is a prime location for this depot due to the presence of large vessel builders, manufacturing companies, a nuclear power station, dry docks for servicing vessels, and an oil refinery in the region. There are also opportunities in renewables and special projects across the Cape Town area, including servicing turbine manufacturers, developers, and the country's only functional tower factory. One intent in opening the new depot was to make use of local, underutilised equipment in combination with Sarens' extended services and capabilities," said Sarens Siba.