With projects on hold or delayed as a result of Covid-19, project forwarders are faced with a new challenge: finding space to store heavy and oversized cargoes.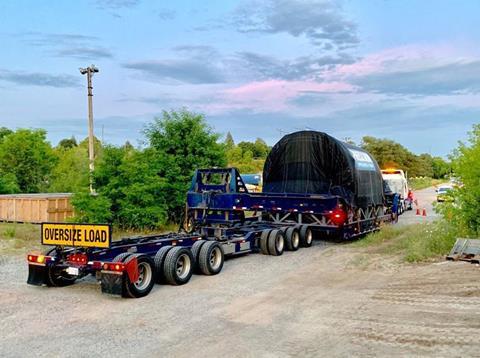 In general there is an expectation that schedules within any large project are going to shrink and expand. Nevertheless, few could have prepared for the scale of delays seen as a result of the pandemic.
One of the new challenges that freight forwarders and carriers have had to face with projects scrambled by the pandemic and recession is where to park project cargo. In several cases, fabricators have finished with a component but the jobsite is not ready to receive it. The problem of where to find temporary storage space lies with the forwarder or carrier.
Speaking with HLPFI in the October/November edition of the magazine, Willy Hoffmann, senior vice president of project sales at Ambercor, said: "We have project cargo stored all over the world… around the USA, in Houston and New Jersey and Wisconsin; in India, and South Korea. We have had to store stuff for as long as six to eight months. Pieces have been fabricated and paid for, and the fabricator wanted them out of the way."
In these instances, insurance coverage needs to be taken into account. Jeff Hawkins, executive underwriter for cargo and project cargo, and global practice leader for Allianz Global Marine and Specialty, explained: "If a component were to be parked, then coverage would shift to construction or engineering risk. We cover short delays, for example transhipment or delays at Customs but not long-term storage. Our coverage would reattach when transit resumes."
However, he was quick to add: "We have a large construction practice and we work closely with them. If both sides of the cover are with Allianz then there is no gap."
While no policy written before this year could possibly take the pandemic into account, Covid-19 effects could be covered. "It may be that a policy has provisions for vessels not being able to enter a port, so that could be interpreted as covered, even though it was not the intention of the policy," explained Mike Wyatt, senior vice president in the marine division at major global brokerage Marsh. The question is one of value. Did a delay have an effect on the project?
The same underlying principle applies to cases where an owner or other insured wants to change the schedule. "It goes back to the cost of capital," said Wyatt. "If there needs to be an extension [of the completion date] then that needs to be paid for."