If a theme of the project logistics sector is that no two days are the same, another is: the learning never stops. Continuous professional development (CPD) has been a focal point for 4D Supply Chain Consulting – a logistics and supply chain consultancy that delivers market-leading supply chain and logistics trainings (both digital and classroom based) to students and working professionals around the globe.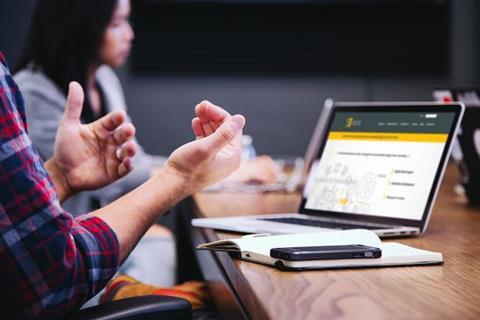 4D's courses include Incoterms® 2020 Made Easy; Letter of Credit Made Easy; and Bill of Lading Made Easy. The portfolio will soon be bolstered by two further courses: Airfreight Essentials Made Easy and Lashing and Securing Made Easy.
After a pandemic-induced hiatus, 4D's in-person training made a return in the USA during March, with its two-day letter of credit classroom training course, led by Jolie Cosman who joined the team last October.
"The letter of credit courses are very well received, and they are looked for throughout the USA because there are not many people doing this training," said Cosman. "Letters of credit are precise instruments. You have to be in compliance with all the requirements to get paid – they are not a guarantee of payment. Typically, it will be a two-day class, which gives participants a chance to review what they have learned on the first day and come back with questions.
"It is always better to have a mix of attendees," Cosman added, who is often approached by export manufacturers on the topic. "Typically, 10-15 percent of the business is handled with a letter of credit, but it is the highest-value orders," she explained. As a result, the course is attractive to those that administer the contracts, as well as the senior executives that sign them.
"Information needs to flow from sales, to finance, logistics, everyone in the chain needs to have a legal standing. There are a number of compliance issues and everyone needs to have a part in this type of training," Cosman explained.
4D also provides an e-learning course on letter of credit. The online platform was described as a thorough introduction to the topic.
Cosman said the face-to-face programme benefits from greater interaction and depth. "We divide the room into buyers and sellers. People are given roles with various criteria about what the company is looking for, so they can request it in a letter of credit. Then you get the push back from the other side. Typically, the importer has a long letter of credit, and the exporter ends up with a shorter, four-point letter."