The UK's port of Dover Cargo has secured its first regular breakbulk service with Soreidom & Caribbean Line.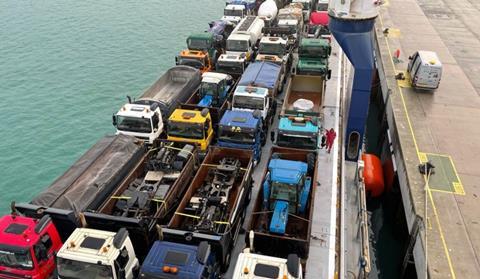 The carriers will call at the UK gateway as part of services linking Europe, the Caribbean and the north-eastern coast of South America.
Nik Scott–Gray, general manager at the port said: "We are delighted to be welcoming Soreidom & Caribbean Line to Dover for a set of regular calls in the future and are really pleased that they consider the port as best placed to handle their shipments after successful calls here in the past.
"We are now processing every range of cargo in the industry, and with more customers securing the port for a set of future confirmed visits, I have no doubt that our business and its opportunities will grow even further."
In December 2019, the Dover Cargo Terminal West became fully operational. The terminal was part of a GBP250 million (USD318 million) redevelopment project (co-financed by the EU), enabling it to better serve a whole range of cargo types including fresh produce, containers, project cargo, general cargo, agribulk, ro-ro and breakbulk
Project movements have always formed part of the Port of Dover Cargo portfolio but the new facility, coupled with existing infrastructure, now provides four berthing options to handle all types of vessels and discharge project cargo, whether it's geared, ro-ro or land-based crane discharges.