The UK's port of Dover has installed two Liebherr mobile harbour cranes that will operate using hydro-treated vegetable oil (HVO).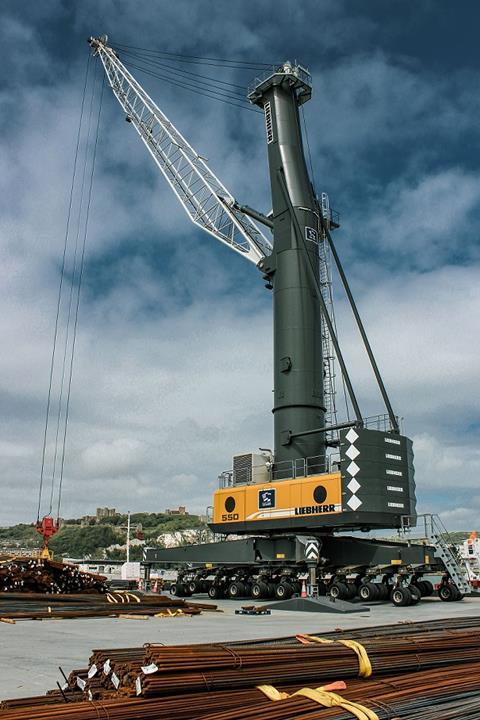 One Liebherr LHM 550 with a lift capacity of 104 tonnes and a maximum reach of 54 m, and one LHM 280 with a lift capacity of 84 tonnes reaching 40 m, have been procured by the port. They are able to handle a range of cargoes including palletised fruit, containers, steel and breakbulk.
The two cranes can work in wind speeds of up to gale-force 9 (75-88 km/h), meaning vessels can be unloaded all year round, in nearly all-weather conditions.
The port of Dover's decision to acquire HVO-operated cranes, which release no new carbon dioxide into the atmosphere, promotes the drive to switch to sustainable fuel sources, ultimately moving closer to achieving de-carbonisation targets.
General manager at port of Dover Cargo, Karen Hayes, said: "We have continued to adapt to the latest technologies and techniques, enabling the team to process every range of cargo in the industry and expand our customer base even further."