Dutch haulage contractor Koop van der Wal has purchased a three-axle semi low loader with ECO ramp from Broshuis.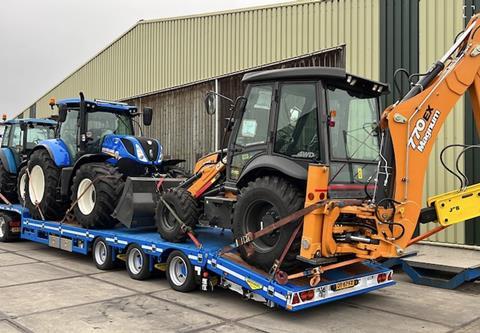 With a loading height of 780 mm, an ultra-thin and long neck, and an ECO ramp on the back, this trailer is ideal for transporting agricultural machiner, said Broshuis.
The entire combination is coordinated so that the trailer can maintain the maximum lengths. This allows the trailer to be fully loaded, from front to back. "We can push the last machine up with the ECO ramp and even transport it with a slight overhang," said Willem van der Wal, owner of the company.