Sri Lanka-based project logistics and heavy cargo transportation company Advantis Projects Logistics has added five tower cranes to its fleet.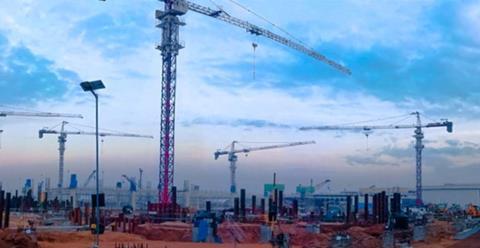 According to Advantis Projects, two of the units are among the tallest tower cranes in the country, standing at 180 m high.
The cranes have already been put to work on major infrastructure projects including the Bandaranaike International Airport (BIA) expansion project.
With the addition of tower cranes to its portfolio, the company said that it is now a one-stop shop for equipment rental, operating one of the largest construction, lifting and transportation fleets in Sri Lanka.
"Our organisation is deeply committed to elevating the capabilities of the Sri Lankan logistics and construction sector," said Ruwan Waidyaratne, managing director of Advantis Group. "At a time when infrastructure development has become significantly more expensive, our investment in state-of-the-art tower cranes will support the construction industry to move ahead with critical projects by helping to mitigate costs while enhancing safety and efficiency.
"As a result, we are fully equipped with the machinery, manpower, and expertise to tackle even the largest and most complex customer requirements."