Enerpac Heavy Lifting Technology has supplied a heavy lift trolley system to Genoa-based Amico & Co to assist in the lifting and transportation of yachts weighing up to 4,000 tons (3,600 tonnes).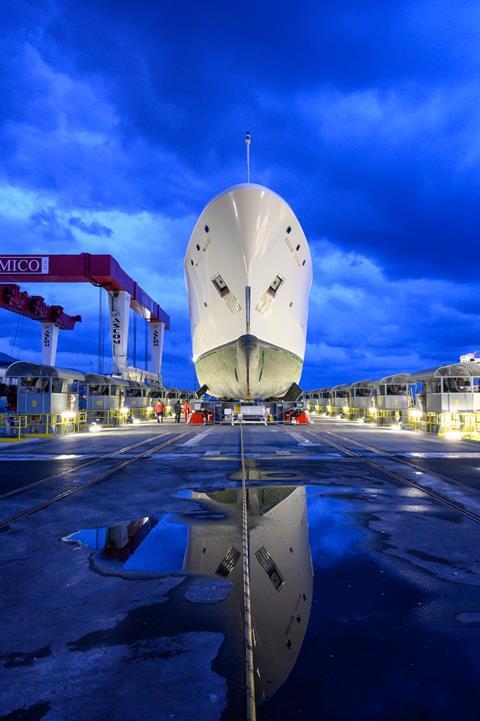 Amico has developed its electronically driven ShipLift system, which allows yachts that would otherwise need to be dry-docked to be hauled from the water and put on hardstands for repair and refit works. It uses a submersible platform, housed inside a dedicated dock structure, that raises the vessel up to ground level using a series of synchronised hoists. The Enerpac trolley system runs under the trestle supporting the yacht, lifts the trestle and moves it along a fixed-rail system criss-crossing the shipyard.
Bruno Guglielmini, managing director of Amico, said the Enerpac system "is the natural complement of our new ShipLift, allowing us to handle the yachts very quickly and in full safety". It will allow Amico to significantly increase its shipyard infrastructure with six new work slots for additional mega yachts of up to 95 m.