Heavy equipment handler Bovis Group, in collaboration with equipment installer Trinstal Equipements, has installed two 16-tonne presses using Enerpac cube jacks.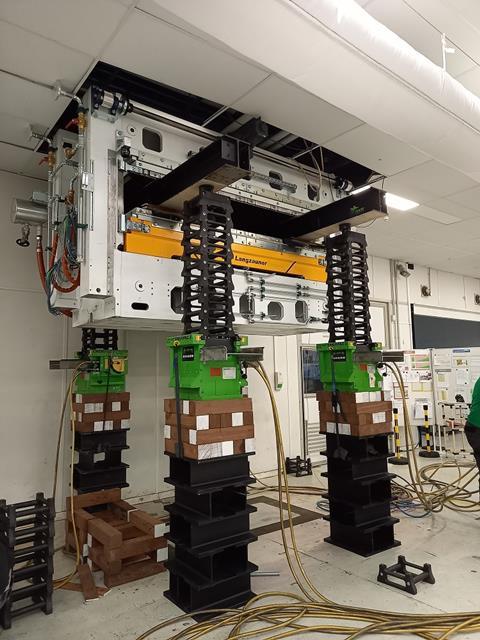 The presses were lifted one on top of the other using a combination of Enerpac SCJ-50 cube jacks with load-holding, wooden cribbing and jacking blocks.
Due to limited lifting space, Bovis used 3D modelling software to design a lifting plan that would jack the upper press up to 3 cm from the factory ceiling. Once at the correct height, and supported by cribbing, Bovis positioned the lower press beneath the upper press using a 30-tonne hydraulic mover.
Jérôme Lebrequier, industrial project manager at Bovis, said: "This was a very precise operation and demonstrated the lifting accuracy we can achieve with the Enerpac cube jacks. Thanks to our meticulous planning, and the ease of using the cube jacks, we were able to complete the installation of both presses on the same day."