Heavy-duty trailer manufacturer Cometto has released its latest range of SPMTS for transport jobs up to 25,000 tonnes.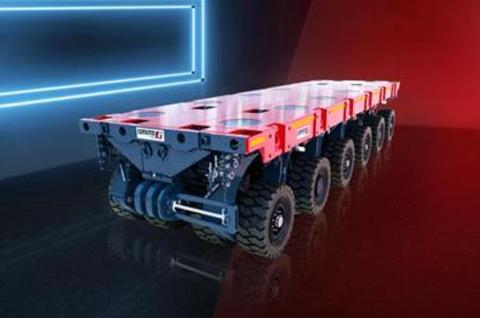 The units come in either standard or heavy-duty configuration. The MSPE (standard or heavy-duty) has a 48-tonnes per axle line payload. The MSPE EVO3 (standard and heavy-duty) pushes the limit further to 70 tonnes per axle.
The models come in two widths – 2,430 mm or 3,000 mm – and with two to six axles lines. They are fully compatible with previous SPMT models, said Cometto.