CTS East from Gauteng, South Africa, has taken delivery of a semi-trailer with pendle-axle PA-X technology from Faymonville.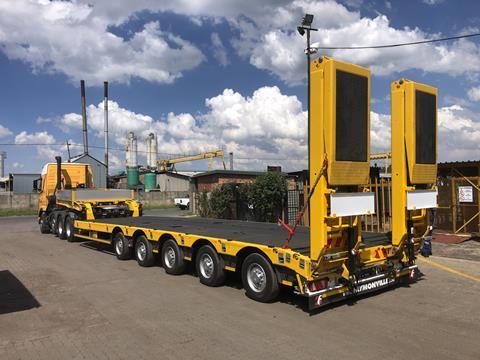 The five-axle trailer has a minimum loading height of 0.79 m and a steering angle of 60 degrees, which Faymonville said ensures high manoeuvrability when the route demands it.
The low-loader has a basic width of 3 m and a hydraulic gooseneck, double ramps covered with anti-slip rubber, as well as a loading platform that can be extended up to 27.4 m. The robust chassis design also enables the transport of compact loads such as transformers, without compromising on deflection, added Faymonville.