Lifting solutions manufacturer Elebia has expanded its range of NEO lifting hooks with the launch of the NEO60.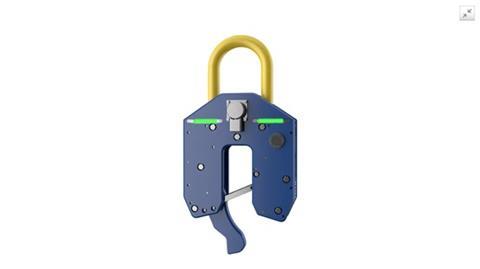 The NEO60 has a maximum lifting capacity of 60 tonnes and features the same advanced safety and productivity features as the rest of the NEO lifting hooks, Elebia said.
Once the NEO's sensor recognises the hook is in the closed position, it latches automatically. The equipment also features LED indicators to show the hook's status at all times: a green light indicates that the hook is open and ready to release the load; red means that the hook is in an intermediate state and the load should not be lifted; and a blue light indicates that the hook is closed, meaning the load can be lifted/manoeuvred.