Faymonville has launched a wind turbine blade adapter to transport rotor blades measuring up to 120 m in length.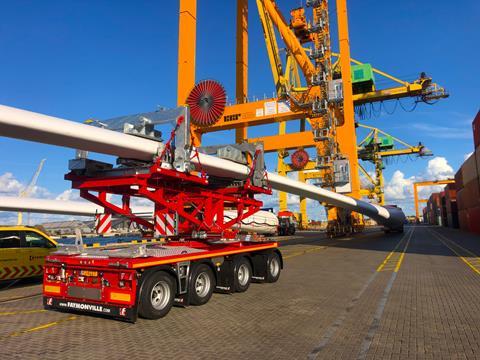 The adapter offers a lifting capacity of 30 tons (27.2 tonnes) and a stroke of up to 1.7 m. Using the unit with a self-steering trailer significantly increases agility compared to extendable vehicles, according to Faymonville. Each blade manufacturer uses its own transport cradles and their dimensions and connection points sometimes differ considerably. Faymonville said that its adapter has a universal interface, enhancing flexibility.
The system can be coupled quickly and easily to a tractor using four pins. It is compatible with the FlexMAX, ModulMAX and CombiMAX trailer series.