Colombia-based Central Trenec has deployed its Grove GMK5150L all-terrain crane assembling and disassembling powerful drilling rigs for the hydrocarbon sector.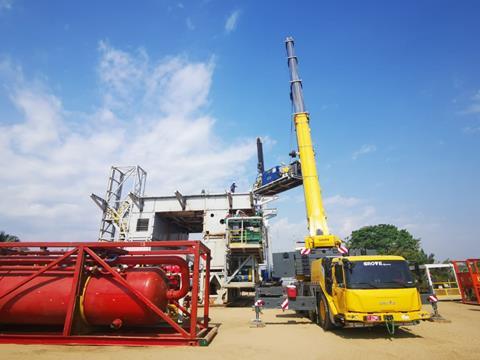 The crane can travel long distances on the country's highways and enter truck-accessible terrain with ease, a Central Trenec representative said. The company also praised the crane's high manoeuvrability and load capacities, in combination with its MEGATRAKTM suspension system that keeps load levelled within the axles.
The GMK5150L has been lifting heavy parts and machinery that weigh between 30-50 tons (27.2-45.4 tonnes) up to heights of 10-35 m.