Germany's Greiner has delivered its Sefiro self-propelled heavy-duty trailers to three separate companies across Europe.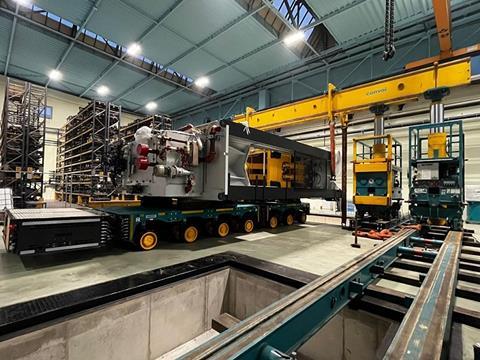 Netherlands-based transportation company Convoi received four-axle line and three-axle line units capable of loading up to 241 tonnes, as well as a Greiner hybrid-power pack. The trailers were put to work in the Czech Republic where they were put to work in the assembly of five presses. A Greiner GHS-3 / 620-XL system was used for the lift.
NKT, a cable and cable accessories supplier based in Germany, received a Sefiro four-axle unit capable of loading 90-tonne cable drums, The axle lines were adapted to NKT's extra-wide pallet system. The company also received a GHS-1 /200 lifting system, which is capable of lifting 200 tonnes.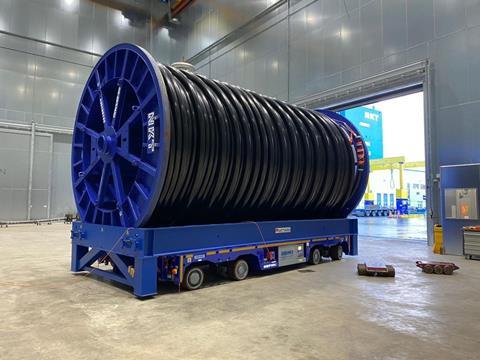 NKT provides cables for hydroelectric and nuclear power plants, as well as onshore and offshore wind farms, oil and gas platforms and solar energy farms.
In northern Italy, trucking company AutoTrasporti Cram took delivery of six Sefiro axle-lines (4+2), which have a load capacity of 228 tonnes. It too received a hybrid-power pack to drive the axles. Like all standard Sefiros, these can be moved in containers thanks to their width of 2.29 m. With a minimum platform height of just 630 mm and 410 mm hydraulic axle compensation, the Sefiro is well suited to space-constrained applications and projects indoors.