Spanish contractor Grúas Leman has added a Liebherr LTM 1650-8.1 mobile crane and an LR 1700-1.0 crawler crane to its fleet.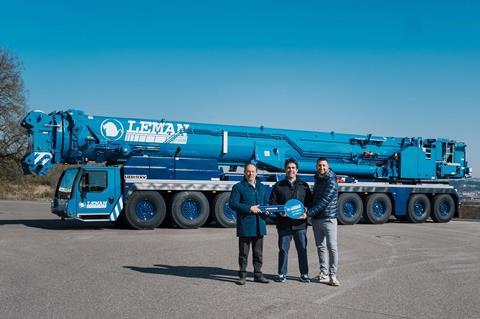 Both cranes have a lifting capacity of 700 tonnes and will be put to work in the wind energy and petrochemicals industry.
"The LTM 1650-8.1 will close the gap between our large telescopic cranes and the lattice boom cranes. With its high capacity, easy set-up and economical transport, it will cover the demands of the market in a single crane model," said Samuel Molero, managing director at Grúas Leman.
The LR 1700-1.0 crawler crane, meanwhile, is now the Grúas Leman flagship, said the manufacturer. "This type of machine enables us to tackle project of a significant size. This means that despite the current unstable situation, we can plan long term investments and adjust our fleet accordingly," added Miguel Ángel Malo, managing director at Grúas Leman.
The crawler will soon start install turbines with hub heights up to 165 m in Germany. The first job for the LTM 1650-8.1 is at the crude oil reception facilities at the port of Tarragona.