Kübler Spedition has taken delivery of a Scheuerle EuroCompact FL02 lowbed semi-trailer.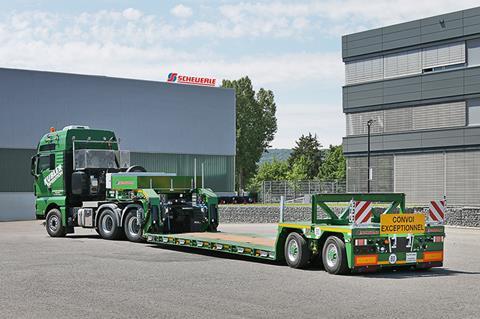 The two-axle trailer is capable of transporting oversized loads weighing up to 37 tonnes. Felix Mangold, technical manager at Kübler, stated: "In vehicles with only two axles, every kilo of payload counts and the new EuroCompact is up to 20 percent lighter than comparable models from the competition."
In addition to a low loading height, the vehicle also complies with the single driver regulation when the telescopic extension is fully extended. This, according to Scheuerle, means that no escort vehicle and additional personnel are required during the transport itself.
The model has been designed to suit the demanding requirements of customers in the freight forwarding, construction, agricultural and forestry sectors.