France-based Lelieur Levage has taken delivery of an LTM1230-5.1 as part of its plans to update its fleet with around 30 cranes.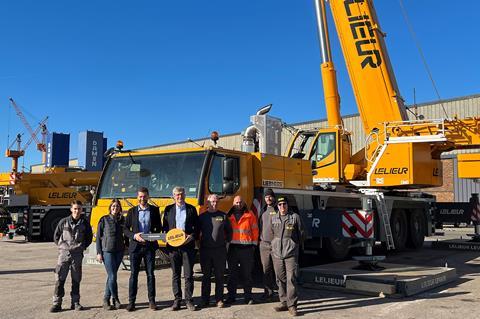 The 230-tonne capacity crane will replace an LTM1220-5.1. "The Liebherr cranes that we invest in are always state of the art and enable us to minimise our fuel consumption and reduce noise emissions," said Eric Lelieur, owner of Lelieur Levage. "That means that they help to make work on sites as green as possible and ensure the well-being of the site workers and local residents."
Its ECOdrive technology enables the LTM1230-5.1 to reduce its fuel consumption, while ECOmode in the superstructure also minimises fuel consumption and noise emissions.